On Monday 04/06/2018, at 10pm,  Dr. Kizza-Besigye Wrn had a Pre-recorded Interview about Bugiri byelection at Katonga road. The interview touched on the contest between FDC and JEEMA candidates Eunice Namatende and Asuman Basalirwa. Here was his response.
In Bugiri, it's frustrating that it's turning out to be some kind of friction between the forces that would be uniting to get change and treating Bugiri as a small element of the struggle where the strategic goal of maintaining unity and focusing our unity on the junta is not lost.
Really whether Eunice or Basalilwa goes to parliament is not going to change the strategic configurations of the struggle as it is. Regrettably, inspite of a lot of effort behind the scenes to try and get some consensus on who represents the forces of change, that doesn't seem to realization of that important principle.
The delay to conduct nominations gives us another opportunity to make last minute realization of that important principle.
The principle here that all elections are local. Basalilwa has been our comrade all these years; the other lady that has been with us and a member of the party (FDC) which I subscribe to. I have nothing against either of them.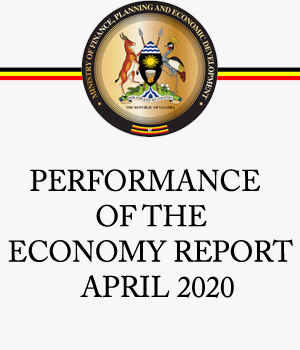 The important point of principe is who should determine the leadership for the people of Bugiri? Is it ourselves here (in Kampala) forming some kind of clique and imposing our views on the people of Bugiri or should the people of Bugiri should be part of that process of deciding?
My own very clear preference is that the local people should have a say; should be part of consensus building of deciding whom they want to become their representative in parliament.
That is the process that has, regrettably till now, not been favored especially by the Asuman Basalilwa Campaign Team. We have fronted the idea and they declined it. Their view is that Basalilwa is well know, senior without any process and demand that we should all embrace him because he has been part of us.
Hopefully, the extension of nomination will give us added time to engage, but should engagement fail and in the event both get nominated, I will quite obviously see where to go; and the most natural place to go for me is with the candidate who is from my party FDC!
I can't go, without any extraordinary reason to oppose a candidate from FDC. That is not the sure I would have liked but it turns outs that our efforts for harmonization are being resisted from my brother Basalilwa Campaign Team.
This engagement will still go on and tomorrow (05/06/2018), I have some meetings with some of our colleagues including JEEMA representatives (SG Hon Hussein Kyanjo) to see if we can achieve a desirable agreement or consensus!
But in the final analysis, Bugiri is one of over 370 constituencies in Uganda! It's a small thing and so in a bigger scheme of things, it's not a disaster whichever way it goes! However we must keep working on the principle. It is however regrettable if we don't resolve it!
Written by Ronald Muhinda