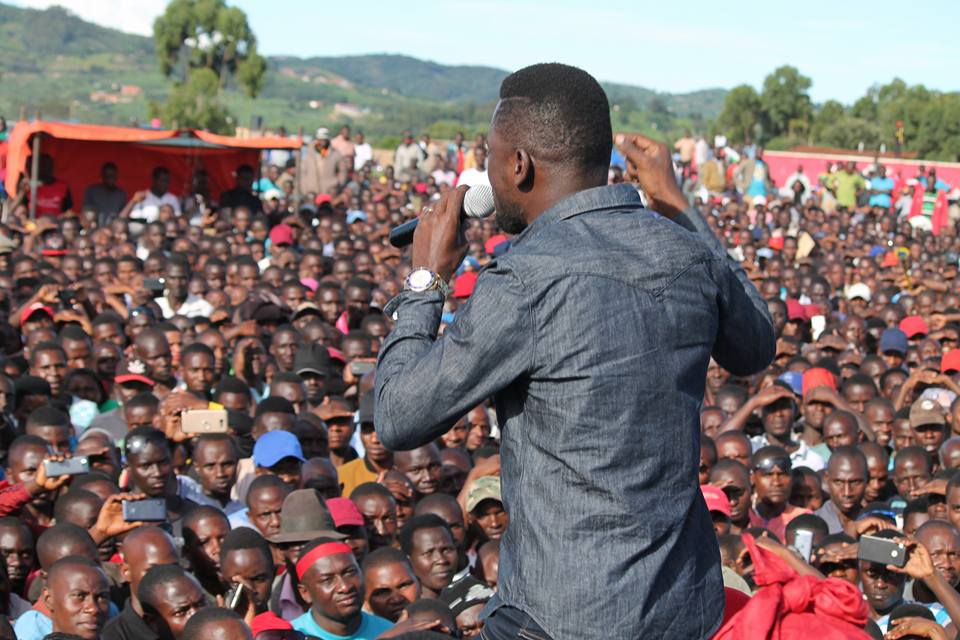 The Kyadondo East law maker Hon. Kyagulanyi, who has taken lead with the Forum for Democratic Party  flag bearer Col. Kizza Besigye  in campaigning for opposition candidates in the recently concluded by elections have this time fallen apart as they are supporting different candidates in the Bugiri Municipality Upcoming elections.
Hon. Kyagulanyi has however pleaded for opposition parties to unite because he believes that it is only the aspect of unity that can help to fight their common enemy.
"Therefore in this struggle, we need to try as much as possible to unite all the forces of change to fight a common enemy. Not a personal enemy- but the enemy of the progress of our nation!
And so, just like we did in the recent elections in Jinja and Rukungiri, I had hoped that we would all unite behind one candidate in Bugiri Municipality because we have seen it work elsewhere. This is because my belief is that the very first step towards emancipating our nation is UNITY," he pleaded.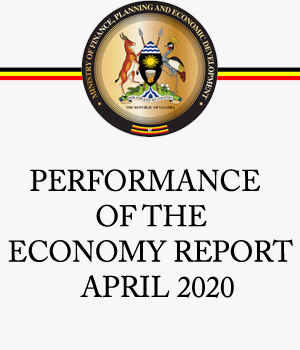 Kyagulanyi also confessed that as much as he has pleaded for the political parties to unite, they have failed to come to an agreement which has pushed him to take a side that he thinks will effectively represent Ugandans in the upcoming Bugiri elections .
"Surprisingly the citizens seem to be ahead of us, leaders, in understanding this simple fact. Wherever I have gone, people have been clear that they want to see a united team fighting for them. Therefore, that was our initial prayer and effort with regard to the Bugiri election. Unfortunately for some reason it failed.Although it is never too late, as it stands we have two candidates on the opposition side- Counsel Asuman Basalirwa and Ms. Eunice Namatembe. Having come to the cross-roads, we needed to make a decision. The question was, what is the right thing to do? If our overall objective is to liberate our country from dictatorship as soon as possible, on which side must we stand?" he narrated.
However, Kyagulanyi says that  he  decided to endorse Counsel Asuman Basalirwa in the upcoming Bugiri Municipality MP elections because the battle he is fighting is not centered on political parties, tribe and therefore has called upon all parties to unite and fight dictatorship in the country.
"First of all, let me remind us all of the nature of struggle we are involved in. I have at all times said that we need a united force to fight and defeat dictatorship in Uganda. The struggle we are involved in is not a struggle of political parties, religions or tribes. It is a struggle to liberate our motherland from the chains of corruption, bad governance and dictatorship. It is not a personal war and none of us should lay claim on it. It is a battle between the people of Uganda and a small clique of people who continue to impose themselves and oppress our people," he said.
Much more, Kyagulanyi argues that Basalirwa possesses the necessary leadership and has been seen in very many scenarios fighting against injustice which  is one of his roles and qualities he thinks a good leader must posses. He also adds that Basalirwa was among the lawyers who argued during the presidential petition on behalf of all Ugandans who had been cheated.
"Some people will be shocked to learn that I did not know Asuman closely before. But anyone who has been following the politics of our country knows what counsel Basalirwa's contribution has been to this struggle and what he is capable of. Right from the time he was Guild President at Makerere, Basalirwa has been on the side of Uganda. He has been arrested and jailed countless times fighting against injustice. We have seen him crisscross courts of law- from the lowest to the highest, defending opposition leaders, representing activists and arguing the case for good governance and human rights for all. In 2016, we saw him aggressively argue the presidential election petition," he says.
Kyagulanyi also adds that the win of Basalirwa is very beneficial to the country because it will increase on the number of leaders against the corrupt government.
"However, I felt more compelled to stand with Counsel Asuman Basalirwa and I fully endorse him without reservation. Looking at all factors, I am persuaded that a win for Basalirwa would be a great addition to our overall objective of emancipating Uganda," Kyagulanyi confessed.
Kyagulanyi also confesses deciding a cndidate to support was a  tough decision because Eunice Namatembe is a freedom fighter like him. According to Kyagulanyi, Namateme is on the side of liberation and he would support her at any point if the circumstances did not raise the kind of conflict they have raised.