Uganda National Roads Authority has called upon government to raise up to 500 billion shillings so that it can be able to fix broken bridges around the country.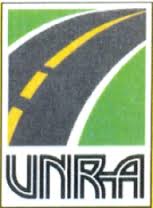 According to the UNRA officials, they claim that the floods are highly responsible for the breakage of most of the bridges in the country.
Most of the areas affected by floods are the low lying ares like Karamoja and Soroti.
UNRA however says that it is ready to improve the transport network as long as the funds have been made available to facilitate the construction projects.

Much more, UNRA has called upon government to find a lasting solution for the issue of floods because it greatly affects very many citizens, their property and also infrastructure which is very costly to replace.