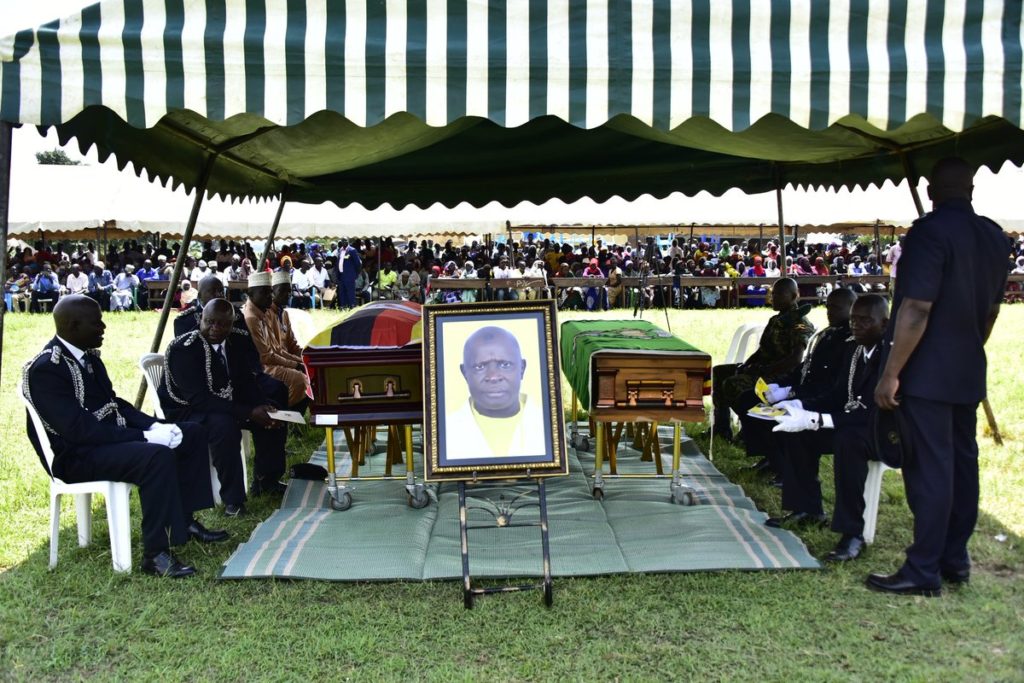 The fallen Arua municipality MP Ibrahim Abiriga together with his body guard and driver Saidi Buga will be buried today at Rhino Camp in Arua district.
The duo was assassinated on Friday 8th June at Kawanda, Wakiso district a few kilometers from his home.by gunmen moving on two motorcycles.
Eye witnesses say that the gunmen first shot in the air which forced locals in the surrounding area to take cover. They shot Abiriga's car tyres and the gunmen on one of the motorcycles moved in front of Abiriga's car while the other followed from back. The gunman in front shot Abiriga in the head and also shot his bodygourd and after disappeared.
Legislators and Ugandans have described Abiriga as a jovial, selfless, a true patriot and one who was loyal to his party.
Yesterday his body was airlifted from Kampala to Arua after a special sitting was held in his honor at parliament and early morning prayers held for him at Old Gaddafi Mosque where the deputy mufti sheik Abdallah Ssemambocalled for the compensation of Abiriga's family and other people who are killed in a similar manner.

President Yoweri Museveni also graced the final sendoff of Abiriga. Here are some of the pictures from the vigil.