Minister for Finance, Planning and Economic Development Matia Kasaija has said that Uganda's public debt is sustainable.
While presenting the National Budget for FY 2018/19 at Kampala Serena Hotel, Kasaija said that there is no need to worry about Uganda's external borrowing because of a Medium Term Debt Strategy, which will ensure long term debt sustainability.
"As at March 2018, public debt stood at $10.53 billion of which $7.18 billion is external and $3.35 billion is domestic. The ratio of Public debt to GDP now stands at 38.1 percent in nominal terms. This is much lower than the threshold of 50% beyond which public debt becomes unsustainable," Kasaija said.
He added, "Our public debt is therefore sustainable over the short to medium term, even when we include the financing required for priority projects in the pipeline."
A report by the Parliament's Committee on National Economy for the 2016/17 financial year indicated that Uganda will take 94 years to repay the existing stock of debt.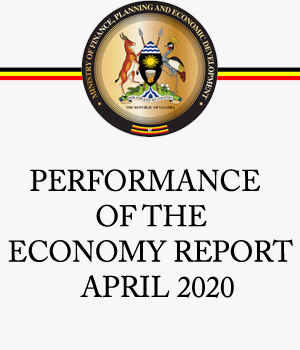 "In line with the Medium Term Debt Strategy, our borrowing strategy is to contract concessional loans while restricting commercial loans to the financing of infrastructure and self – financing projects. This will help to ensure long term debt sustainability," Kasaija said.
He added that the outlook for Uganda's economy is very positive and economic activity is projected to expand by at least 6 percent next financial year and increase to 7 percent per annum in the medium term.
"This higher growth will be supported by stronger cash crop yields, through reorganized agricultural activities, ICT, financial services, and efficiency gains from public infrastructure investments. In addition, oil production, regional integration, and the completion of many infrastructure projects will further support this higher growth," he said.