The day former AIGP Andrew Felix Kaweesi was killed, one of the statements President Museveni emphasized was directing the Inspector general of Police (then) Gen. Kale Kayihura to clean up the force.
President is quoted saying that the Uganda police is infiltrated by criminals something that was taken lightly by the organization leadership.
"These thugs think they can use this remaining gap in our security otherwise robust security frame work, I have decided and directed the Minister of Finance to work with Police to immediately close this gap. Security personnel and all citizens should be vigilant and on the lookout for these thugs who have made it a habit to use motorcycles to kill people. Remember the incidents of Joan Kagezi, Major Kiggundu and a number of Sheikhs; they were killed in the same manner. If you notice such characters and especially if they are trailing a person with armed guards, you should take prompt action and challenge them." Sad president stated in 2017.
In response, Besides empowering some sections of goons (Boda Boda 2010 and Crime Preventers), making transfers monthly and a few other things were given priority by Kayihura till when the Head of State of realized that the force was not only infiltrated by criminals but the Bean Weevil (Kawukumi) something that brought a fundamental evolution was made straight from a mere which revealed that two Top Generals had been axed.
This was immediately after the murder of youthful Susan Magara who had been kidnaped for about a fortnight and later killed by abductors who had demanded for a multimillion ransom.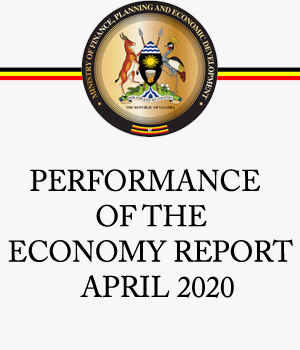 A series of security events happened including the closing of Nalufenya torture Center, disbanding of the notorious Police flying Squad unit, arrest of top police officers an operation that even swallowed General Kale Kayihura himself.
After this clean-up operation (Fagiya Uchafu) the Head of State reacted by saying that he is going to expose and crash everyone involved in murder cases. In this plea, it is said that some officers have already gone in hiding in fear of also being arrested like their boss.
However news reaching our desk unmasks that Commander in Chief of the Uganda [People's Defnese forces has ordered immediate return of famous Kayihura P/A Jonathan Baroza from Algiers where he has been Uganda's contact officer for Uganda and the Afripol, Africa Union's continental policing body since 2017, after the death of AIGP Andrew Felix Kaweesi.
Baroza, a former Personal Assistant (PA) to former police boss Gen.Kale Kayihura, according to sources, is wanted by the head of state to join his boss Gen. kayihura to answer a series of Question which involve the murder of top government officials.
Sources alledge that immediately after Kaweesi's death, the two men arrested from the Kulambiro murder scene collecting blood samples, when quizzed, they confessed that they had been sent by IGP's Personal Assistant Jonathan Baroza an officer who was not part of the investigating team.