The 1st Annual report from Presidential Fast Track Initiative (PFTI) has revealed that it is impossible to attain an HIV/AIDS free country by the stipulated timeframe of 2030.
The report was on Monday launched at Parliament by Uganda AIDS Commission (UAC) with Speaker Rebecca Kadaga being the chief guest.Dr. Nelson Musoba
Dr. Nelson Musoba, Director General, Uganda AIDS Commission during the launch said that whereas
Government has registered progress in fighting this killer virus, the HIV burden "remains unacceptably high and at the level of progress in 2016, it would not have been possible to meet the 90-90-90 targets by 2020 and end AIDs as a public threat by 2030."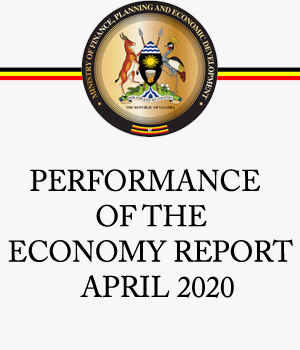 On June 3, 2017, President Yoweri Museveni launched this fast track initiative with a goal of ending AIDS by 2030. The target is to engage men in HIV prevention and close the tap on new infections particularly among adolescent girls and young women. This fast track initiative is also to accelerate implementation of Test and Treat and attainment of 90-90-90 targets particularly among men and young people. 90-90-90 targets means that at least 90% of all HIV positive persons identified through responsive HIV Testing Services, at least 90% of all identified HIV positive persons enrolled on Antiretroviral Therapy and at least 90% of all persons on HIV treatment adhering to treatment in order to attain and sustain viral suppression.
In its first report, Musoba says that despite the fact that it could be impossible to achieve AIDs-free country by 2030, the initiative has registered some achievements that ought to be consolidated in the next year.
Musoba listed top priorities for year two that will among them include; strengthening the response at subnational level, enhance domestic financing and increase efficiencies in programmes, streamlining coordination of partners and strengthening strategic information.
Muosba also cited challenges of delayed operationalization of the AIDS Trust Fund, inadequate funding for the PFTI roll out and inadequate work force among others, to achieve PFTI objectives.
During the launch of the report, Speaker Rebecca Kadaga commended the institution in its efforts to support initiatives to combat HIV/AIDS in Uganda, and cited urgent need for the HIV/AIDS trust fund. She also called on MPs to visit affected communities, during the recess period especially fishing communities, bodaboda riders, mining communities, and schools which are key focus groups.
Statistics from Uganda AIDS Commission show that new infections have reduced from 135,000 in 2010 to about 46,000 in 2017. This means that 884 persons contract the virus weekly which translates to 126 persons per day and 5 persons per hour. Reports also show that HIV infections among children dropped from 26,000 in 2010 to 4,000 by the end of 2016. An estimated 1.32m people are currently living with HIV and of these, 1,084,689 are enrolled in care and 1,081,733 were on antiretroviral treatment by December 2017.