President Yoweri Kaguta Museveni has vowed not to give up on the fight against those planning to destabilize the peace of Uganda.
Speaking during the presidential address on security at Parliament, Museveni said that it's for first time in 500 years that Uganda is enjoying some peace thereby saying it would be out of ignorance and stupidity that one can think of destabilizing Uganda using guns.
"Having defeated Joseph Kony of LRA and ADF in Congo, I can authoritatively stand here and say, for the first time in 500 years, we have peace in Uganda." He said.
Museveni added that as he spoke today, all ingredients to defeat terrorism are present in our security.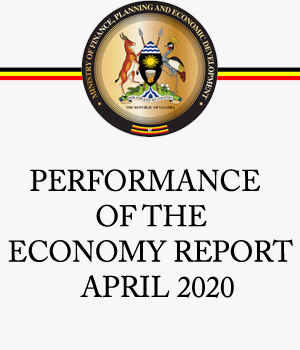 "We have the capacity to detect and destroy any aggression within our borders. Having dealt with the strategic concept (Small well equipped standing army, large reserves), we now need to look at the technical competency of the army and other sister security forces They must develop capacity to deal with all spectrum of threats." He added.
Museveni added that In1978, Uganda had disagreements with some groups on what a national army should look like, our argument was that a national army should be ideological, detribalized.
"Our plan has been to have a small standing army, well equipped backed by a large reserve, and we have succeed in this It is therefore foolish for one to think that they can stabilise Uganda using weapons." He said.