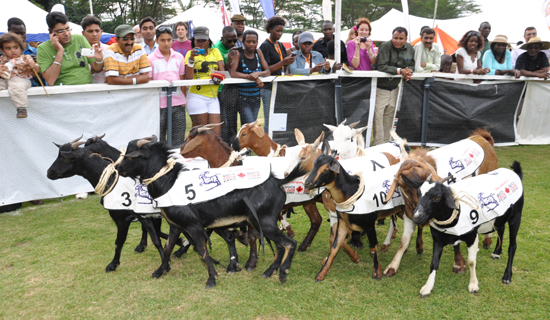 Speke Resort Munyonyo has announced the return of the Royal Ascot Goat Race. The race is scheduled to happen this year on 25 August 2018.
"Yes, you've heard it right, the Royal Ascot Goat Race is back at the Resort. Save the date, 25th August, 2018," Speke Resort Munyonyo announced on their social media pages.
It is an event where corporate companies show their might partying and socializing with the clients. Each corporate company's tent buzzes with good music, drinks and food.
It should be noted that the race last took place seven years ago and was one of the biggest events in Kampala then. It was mostly the socialites, whites, business men and the upper class people who were known to mostly attend the race.

However, most people used to drug their goats so that they can win the race but this time round, new rules have been set and it has been advised that only trained goats should join the race but should have traits of a normal goat.
The event is this time organized by Sudhir's son Rajiv Ruparelia.