Former presidential aspirant Dr. Abed Bwanika has called upon the Uganda government to regulate people seeking duo citizenship especially those from the East African region.
Speaking during the CBS FM weekend radio talk show, Bwanika said this has become security loophole for criminality since people after committing crimes here, easily run back to their countries and hide.
Putting an example on South Sudan or any other country like Tanzania or Rwanda, Bwanika states that there is no way the state can talk of streamlining the security when some people including those holding top government offices are both Ugandans and 'Rwandese, Congolese Tanzanians among others'.
The three time presidential candidate says duo citizenship should only be accepted for countries that are far from the Pearl of Africa and the East African Region at Large to enable the spirit of Patriotism grow amongst people.
"How can one claim to be a Ugandan at the same time a South Sudanese? If this person commits a crime here in Kampala, chances are high that can easily hide back in the country where he/she hails from something that compromises our national and regional security. We need to be like America." Bwanika noted.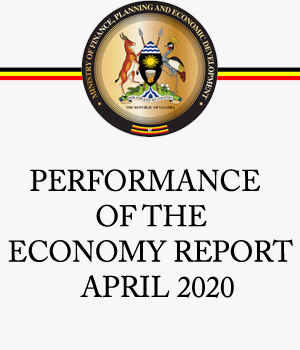 Bwanika also decried the level of sectarianism in our security forces and other civil service offices saying that they are highly dominated by people from one region as if other regions like Bugisu, West Nile, Buganda etc have no children.
"Look at our police force, majority District Police Commanders (DPCs) across the country look alike, they come from one region. Some even don't have Ugandan names but they are being promoted every night and day but if they happen to also work for their other countries where they are born, who can stop them? We need to be keen about our the recruitments if we want to remain stable." He stated.
These comments follow the recent clean up in the Uganda Police force that involved top officers who are facing charges related to repatriation and kidnap of Rwanda refuges.
Senior Superintendent of Police (SSP) Nixon Agasirwe is jointly charged with police informer Abdnoor Ssemujju, also known as Minaana, over alleged kidnap of a one Vincent Kaliisa in October 2013 who was deported to Rwanda.
Other suspects in the case are ex-commandant of Police Professional Standards Unit Joel Aguma, AIP Benon Atwebembeire, Sgt Abel Tumukunde, formerly attached to the Police Flying Squad, and ASP James Magada and D/Cpl Amon Kwarisiima attached to Crime Intelligence. Congolese national Bahati Mugenga Pacifique, aka Illunga Monga, SPC Faisal Katende and Rwandan national Rene Rutagungira are the other suspects.
They are also charged with unlawful possession of ammunitions, including four grenades.  The State alleges that on October 25, 2013 at Kamengo in Mpigi District on Masaka Road, the suspects while in unlawful possession of firearms and grenades, ordinarily a monopoly of defence forces, conveyed Lt Joel Mutabaazi without his consent to Rwanda.
Prosecution further alleges that on the same day, the group also conveyed a one Jackson Karemeera, also known as Ndinga to Rwanda. The state alleges that in October 2017 at Najjera, Kira Municipality in Wakiso District, the suspects were found with ammunitions comprising four grenades which are a monopoly of the defence forces.