The Busoga Parliamentary Caucus has called on the Uganda Coffee Development Authority (UCDA) to avail adequate funds to boost the coffee sector and its activities.
The MPs also noted that expeditious passing of the pending Coffee Bill would go a long way in setting standards for players in the sector especially concerning quality assurance.
"The Bill will streamline the procedures of distribution of coffee seedlings and other farm inputs to the farmers," said Hon. Paul Akamba (Indep. Busiki County)
The MPs made the call while meeting with officials from UCDA, in a meeting chaired by the Speaker of Parliament, Rebecca Kadaga on Tuesday, 26 June 2018.
The meeting also discussed a roadmap on coffee for the Busoga sub-region and tasked the authority to avail sh10 billion for coffee development in the region.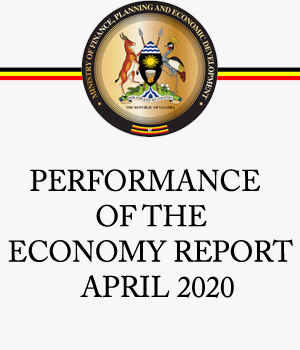 The Speaker asked the UCDA officials to provide a projection on the production of coffee in Busoga sub-region.
"How many bags of coffee do you expect from Busoga in the next two years? We need to designate money to that cause," Kadaga said.
The Managing Director at UCDA Dr. Emmanuel Iyamulemye noted that despite continued engagements, the Ministry of Finance had been reluctant to avail a certificate of financial implication to expedite the Coffee Bill.
He, however, said that the coffee production in Busoga had improved since the 2013/2014 financial year where it stood at 2.3 million seedlings distributed, to presently 42.6 million seedlings distributed.
"We have mobilized farmers in the sub-region and supported nursery bed operators but we need more support from the MPs to tighten the loose ends," said Iyamulemye.
MPs also highlighted concentration on sugarcane growing, unproductive extension workers and late distribution of coffee seedlings as some of the limitations to the growth of the sector in Busoga.
"UCDA should always plan early and see to it that seedlings are distributed to farmers before the rainy seasons begin," said Hon. Henry Kibalya (NRM, Bugabula South).
Dr. Iyamulemye pledged to look into the figures and later present a detailed report to the caucus on Busoga's expected coffee roadmap for the next three years.