Forum for Democratic Change (FDC) Youth from Lubaga Division have threatened to petition the speaker of parliament, demanding that the former Inspector General of Police, now under arrest General Kale Kayihura be produced to a public court, so that members of the public can testify against him.
While addressing journalists today in a press conference they held at Baptist High School in Kitebi, the visibly angry Youth noted that they have given Government an ultimatum of three days to forward Kayihura to courts of law, or else, they will take to the streets and demonstrate.
Kayihura was sacked as IGP by President Museveni in March this year, alongside then Security minister Lt Gen Henry Tumukunde.
According to a source, President Museveni is said to have sanctioned Kayihura's arrest after several intelligence reports suggested that the former police chief was behind the rampant kidnaps and killings across the country.
It is against this background that these FDC youth want the former IGP be produced to court, such that his victims who mainly comprise of members of the opposition and the general public can testify against him, for atrocities that the Police Force he was commanding committed against them.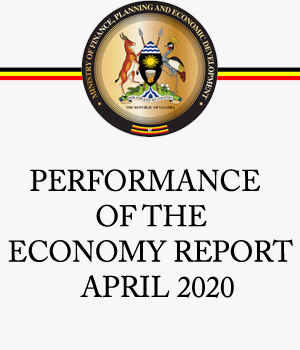 The FDC Youth leader for Kitebi 1 Parish Jimmy Kimera told Journalists that they have already solicited over three hundred signatures from their fellow youth within Lubaga Division, and are ready to take to the streets, if Government doesn't come out clearly about trying Kayihura.

"We are asking Government to come out clearly on the security situation in the country, other than assuring us that the situation is normal and under control, yet the public is in panic over unexplainable killings, abductions as well as robbery".. Kimera said
"We want the new Inspector General of Police and the Security Minister to tell Ugandans who the killers are, and their motives". Kimera added
In a related development, the Youth Councilor for Mutundwe Parish Vicent Katumba criticized government for turning a blind eye as a number Ugandans continue to be killed, and yet its government's cardinal role to protect the lives of Ugandans and their property.
"We want those responsible of our security to come out clearly and give an account into these kinds of deaths that keep occurring in our country, we want total peace for all". Katumba noted
Meanwhile, the FDC Youth Councilor for Nyanama Parish Michael Semaganda said the enough is enough.
"We cannot afford to sit back and just watch, as our fellow country men and women are killed under unexplainable circumstances, we must react and if reports point at certain individuals like Kayihura, they must be brought to book". Said Semaganda
This comes at a time when a number of people have been murdered by unknown assailants, the most recent one being the former Arua Municipality Member of Parliament Hon. Ibrahim Abiriga.
KAYIHURA'S ARREST
According to a source close to the Presidency, by the time of his sacking, Kayihura had created a network of mafias within the police.
The arrest and eventual confession of a one Abel Kitagenda, a former Flying Squad operative over the murder of former police spokesperson Andrew Felix Kaweesi offered credence to the intelligence information that linked the former IGP to the murders, the State House source said.
Kitagenda was recently arrested by the Chieftaincy of Military Intelligence (CMI) upon return from Canada where he'd reportedly fled to following the murder of Kaweesi last year.
Investigators established that at the time of the shooting, Kaweesi's car was clearly put to a stop and the handbrake engaged, meaning at the time of the shooting, the car had come to a complete stop otherwise, naturally, the car would have veered off the road.
According to sources close to the Kaweesi murder investigations, the unsuspecting Kaweesi must have been waved down by someone he knew – hence asking his driver to stop. It is at this point that the shooting began may have taken place. Kitagenda reportedly tried to secure a new passport under different names, raising suspicions from the security agencies.
When it was finally decided to get Kayihura arrested, SFC operatives first gathered information on Kayihura's possible location before setting off for Lyantonde. Sources both in State House and Lyantonde said that the plain clothed SFC soldiers acted discreetly to avoid public attention.
At Sky blue hotel and Courtyard hotel in Lyantonde, the soldiers introduced themselves to the hotel staff but didn't go into details of their mission.
Kayihura predicted his sacking and arrest as early as last year. Addressing the 23rd annual general meeting of local governments in September 2017 at St Peter's Technical Institute Mubende , Kayihura said "The president was criticising us that we have failed to stamp out crime…If we are to prevent crime, we must address the root causes of crime in society," Kayihura said.
Sources indicate that Kayihura's interrogation was conducted by a joint security team led by the security minister, Gen. Elly Tumwine, defence minister Adolph Mwesige, Kandiho, director general of internal security organization Kaka Bagyenda, director of counterterrorism Abbas Byakagaba and CID director Grace Akullo.
The army had drafted a series of holding charges against Kayihura, which include torture, Kaweesi murder, abuse of office, espionage and illegal extradition of refugees to Rwanda. This was confirmed by Kayihura's lawyer, Caleb Alaka, who visited his clients currently detained at Makindye military barracks.
Alaka said he had gone to visit Kayihura and the other officers to discuss with them the next step and get instructions on how to proceed.
Other officers arrested include former head of crime intelligence, Lt. Ndahura Atwoki; former cyber intelligence chief Richard Ndaboine; Kayihura's former personal assistant, Jonathan Baroza; former Kampala South Regional Police commander, Siraje Bakaleke; former commander of Police Flying Squad, Herbert Muhangi, and SPC Kasiba.