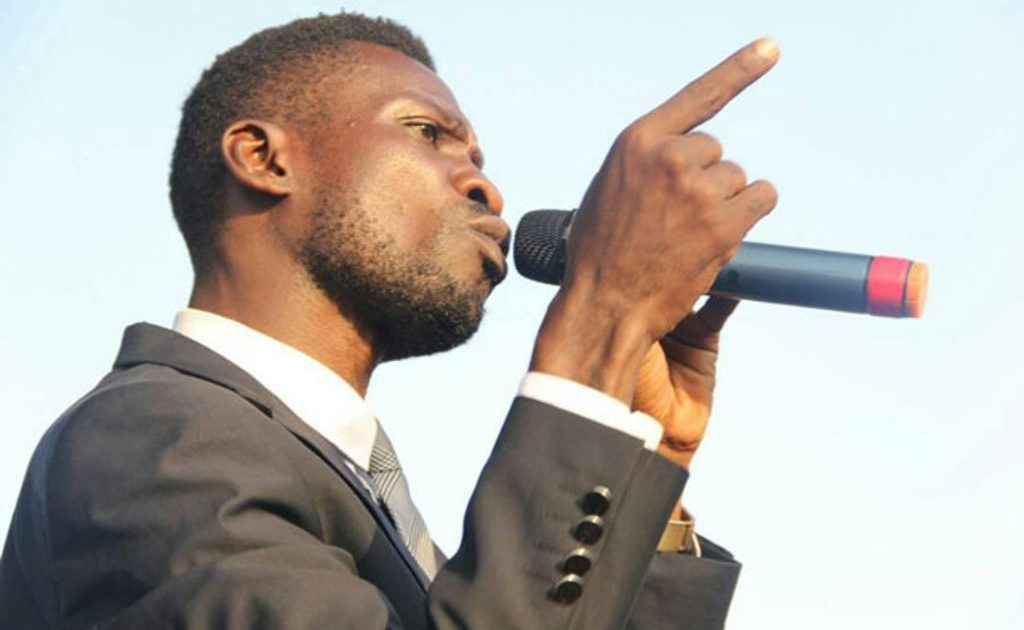 The Kyadondo East legislator, Hon. Kyagulanyi Ssentamu aka Bobi Wine has asked Ugandans to join hands with the few members of parliament and fight the new social media tax which he calls broad day robbery.
According to Kyagulanyi, he insists that people have the power and they should use it to fight the robbery through social media tax because most of their leaders refuse to follow demands and messages from the people who voted them.
"As I have always said however, since Parliament and other government institutions have consistently been used to fight against the PEOPLE instead of fighting for the PEOPLE, we THE PEOPLE are always our own last resort. With other pro-democracy forces, we shall soon address the press and rally the PEOPLE to use all avenues possible to counter this broad-day robbery. Banange nzize mbagamba nti tuyina okwebeleramu. If we understood our power as citizens of this country, a small clique of oppressors wouldn't play such games with us. Uganda zukuka," he wrote.
Kyagulanyi also adds that very many people ignore political debates because they do not have interest or fear to engage themselves in the politics because they find them boring. However, the lawmaker believes that the introduction of the social media tax will enable Ugandans to fully engage in the political discussions and become actors.
"There are friends who still call politics boring. Who leave the group when you start a conversation about politics. Who would rather stay home and watch a movie instead of going out there to vote for a progressive MP. Who think that politics doesn't concern them. Who switch to another TV or radio station when a discussion on their country begins.Hopefully the social media and mobile money taxes which affect ALL OF US have awakened ALL OF US to the reality that we must ALL engage in political conversations about our country. Time is now- WE MUST STOP BEING SPECTATORS AND BECOME ACTORS," he said.

Kyagulanyi has also denied the allegations that all MPs were in support of this tax because he claims that among the few MPs who were against its introduction, he tried to raise his voice to stop its introduction but was silenced by the majority MPs who are always i favor of Museveni's demands.
"When the debate on these obnoxious taxes came to Parliament, some of us raised voices. I personally tried to persuade fellow MPs on the floor of the House that taxing social media would amount to double taxation. But would they listen? Sadly, majority of them do not take orders from the people who elected them but from State House and that's how we end up here. No matter how we raise voices for the common person, as long as that House has majority anti-people MPs, they will always vote in favor of the dictator's position," Bobi Wine revealed.
The new tax that has been introduced and was activated on 1st July  will require all Ugandans using OTT services like Facebook, Twitter, Whats app, Instagram, Snap-chat etc to pay a daily tax of 200 shillings before accessing the platforms.