State minister for Water Ronald Kibuule could be headed for tougher times in the next cabinet reshuffle after a widow, Cristiner Nassali Ssanyu, petitioned President Yoweri Museveni.
On June 20, 2018, Nassali a widow and resident of Kigaya/Golomolo, Najja Sub-County in Buikwe district petitioned the President calling for the sacking of minister Kibuule.
In her petition, Nassali says that she is the widow of the late Dickson Wasswa Mboowa who was in 2017 killed by FFU policemen deployed by Gen. Kale Kayihura to forcefully evict tenants from Kabaka's land at Kigaya/Golomolo which Water Junior State Minister Ronald Kibuule had purportedly bought.
"My husband was killed by the FFU Police men in the process of forcing tenants to vacate the land even though the Minister had purchased "air" and the land was also infested with so many legal Busulu paying tenants. Your Excellency, if you want to know how lethal Kibuule is, come and visit our village and they narrate to you how, Kibuule terrorized Kigaya/Golomolo tenants using the tax- payer's police personnel, guns, police patrol cars, police trucks, ammunition, Water Ministry vehicles, and Ministry of Water and fuel, etc, on a private property war," the letter reads in part.
She added that Kibuule is fond of using the country's national police to torture, forcefully evict, and arrest tenants and residents from their land.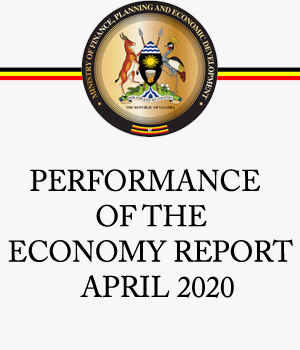 "Minister Ronald Kibuule has been beating, torturing, framing, incarnating, and doing all sorts of horrible things using police to innocent people ever since he rose to fame," she said.

During the Age limit debate in September last year, Kibuule was among those who were suspended from the House by Speaker Rebecca Kadaga after it emerged that the minister entered into the parliament chambers in possession of a firearm contrary to the Parliament Rules of Procedure.
This is not the first time locals have petitioned the President calling for the sacking of Kibuule as minister. Before the 2016 general polls, the leadership of Mukono Local Government and NRM petitioned Museveni citing several reasons why Kibuule should be fired. Among the allegations raised include; Kibuule's association with Amama Mbabazi, then presidential candidate, Kibuule's antagonism with Mukono Local Government, civil servants and NRM leadership, conspiracy to sabotage service delivery and budget implementation, involvement in lake, landing sites and tax park management and misuse of police officers and resources among others.