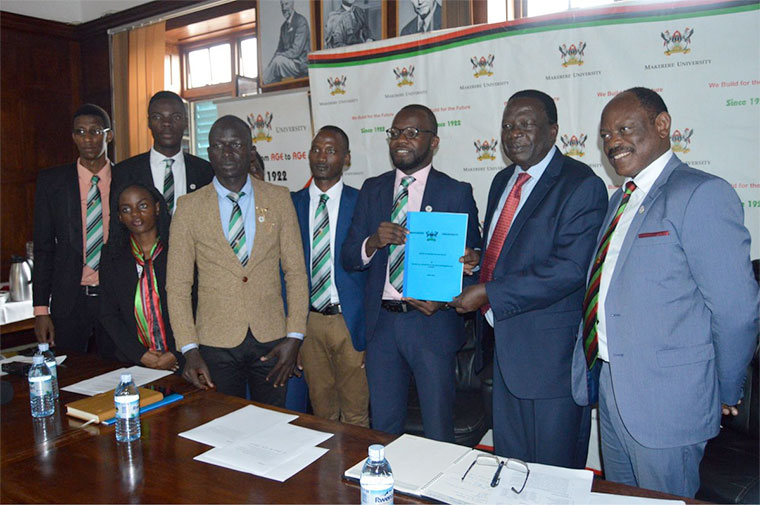 Makerere University student leaders have suggested a 15 per cent yearly tuition fees increment for all courses for the next five years.
The student leaders in their recommendation said such an incremental increment instead of the University Council's approved 41-91 per cent wholesome increment would not only be affordable but would also generate the needed revenues for the institution.
If adopted, the increment will start with the 2018/19 academic year incoming students
This recommendation follows a benchmarking exercise by a team of seven students leaders appointed to study the causes of recent students' riots and protests. The issues for the strikes include among others tuition increment, scrapping of students' meals for the government-sponsored students.
In April this year, several Makerere students including the guild president were arrested following a strike in protest of what they called 'unfair administrative policies'.

The student's unrest was after council increased tuition for some selected programs for the 2018/19 academic year including Bachelor of Journalism and Communication, Bachelor of Pharmacy, Bachelor of Medicine and Bachelor of Surgery.
Students claimed they had not been consulted at the time when the increment was announced.