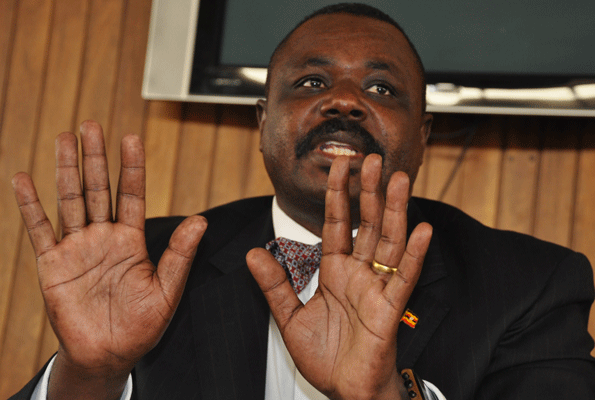 The Deputy speaker of parliament, Jacob Oulanya has asked Ugandans to stop complaining about the social media tax because it is very cheap and affordable.
According to the deputy speaker of parliament, he believes that the monthly payment of 6000 shillings is very cheap and therefore Ugandans should be compliant and pay he tax for the benefit and development of the country.
"6000 shillings is not a lot of money. People should not make noise over such a small amount of money," he sad.
According to Oulanya, he argues that the money collected from taxing social media and mobile money is going to cause very big developments in the country and so people should willingly pay it.
"The medicine you will find inn hospitals and the roads that are going to be constructed from this tax are very important and cannot be compared to the 6000 shillings we pay monthly," he analyzed.

The ISPs – mostly telecommunications companies (MTN, Airtel and Africell) announced in a joint statement that the effective July 1, 2018, internet users would have to pay Shs 200/daily, Shs 1400 a week or Shs 6,000 a month in order to access social media platforms.
Indeed, popular platforms such as Twitter, Facebook, Instagram were switched off by the telecoms on July 1 at midnight. Some subscribers even accused MTN of 'switching off all internet' for those who who had not paid the tax. The Observer couldn't independently verify this accusation. The tax can be paid using MTN Mobile Money by dialing *165*2*8#, Airtel Money by dialing *185*2*5# or Africell Money using *144*2*#5. Africell customers can also pay for the tax using Airtel and MTN Money.