President Yoweri Kaguta Museveni has refused to reduce the controversial social media Tax.
According to the statement released by his press secretary Don Innocent Wanyama, Museveni says Social media chatting is a luxury by those who are enjoying themselves or those who are malicious.
In the same statement, Museveni reduced Mobile Money tax from 1% to 0.5% citing that this percentage was a miscommunication by some government officials.
"Mobile money transfer, on the other hand, is a useful service. Since the informal sector (juakali, mchomo selling etc) is never taxed and I am always against those direct taxes on those sectors, is it too much for users of the mobile money senders and receivers to also make a modest contribution to the development of their country? The 1% was a miscommunication. The actual figure was 0.5%, half of one percent. That is what we should debate, on the mobile money." He stated.
He adds that Mobile money transfer is, of course, different from the social- media tax, citing that all the moral reasons are in favour of that tax. The social – media users have no right to squander the dollars Ugandans earn from coffee , my milk etc by endlessly donating money to foreign telephone Companies through chatting or even lying and, then, they are allergic to even a modest contribution to their country whose collective wealth they are misusing.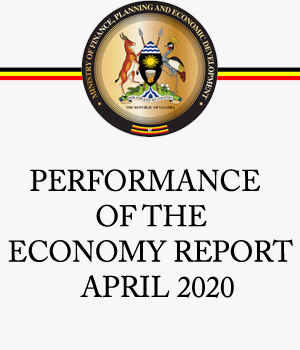 In the same spirit, the Executive Director of Uganda Communication Commission Eng. Godfrey Mutabazi has said that all those opposing the instituted social media tax complain out of ignorance.

Speaking at the UCC Annual Broadcasters' conference on Wednesday, Mutabazi said that its unfortunate to hear people complaining yet government is looking for an avenue to collect revenue to improve service delivery.
Mutabazi said that the technology companies people are sympathizing with pay huge taxes to the wealthy European countries but don't contribute nothing to Pearl of Africa.
"If these technology companies and developers are paying taxes in the in wealthy Europe and America, why not here in Uganda? Can you tell me any African country that benefits from them? Now all I want to inform you that We can't scrap-off Social Media Tax.
This came just hours just after the Uganda Hotel Owners Association added voice to those opposing the newly introduced social media tax saying it will negatively affect development of the country's hospitality industry.
The association's executive director Jean Byamugisha is worried that the Shs 200 daily tax will inevitably raise the cost of doing business.
Byamugisha adds that the hotel business has been thriving on social media especially in marketing of its products.
However, the Uganda Communications Commission says despite all contestations, government will not abandon this move that is expected to raise between Shs400bn and Shs1.4tn annually.