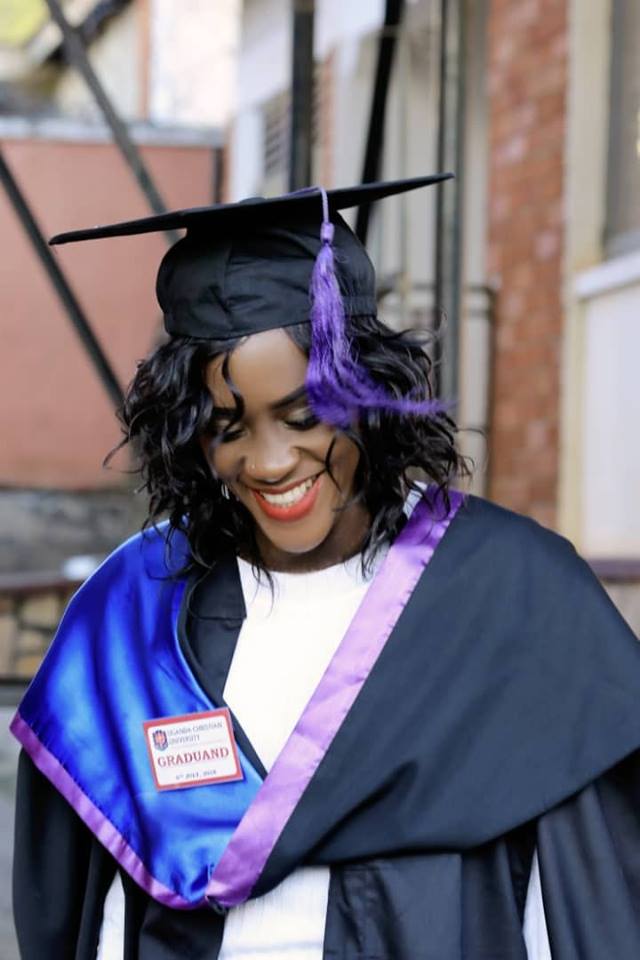 Aisha Nabukeera, the girl who was scolded and burnt by her stepmother in 2006 has finally graduated at Uganda Christian University.
Her caretaker, Frank Gashumba could not hide his excitement and immediately rushed to social media to congratulate her and all those that greatly contributed to her education.
"Aisha graduated today from Uganda Christian University Mukono, with a Bachelor's degree in Social Work and Social Administration.
Special thanks goes to Sir Gordon Wavamuno,
The Late Prof. Mukiibi, management & staff of St Lawrence schools, Mr. Drake Ssekeba, and Mr Geofrey Kulubya of Bukedde newspaper.
Special thanks to Justice Batema, Counsel Rwalinda Godfrey, Mr. Solomon Kajura , Medi Nsereko CBS FM, Dr. Miria Matembe, Ms Juliana Kanyomozi, Dr. Jose Chameleone. Innocent Alishaba..
Thank you for being a part of this tremendous journey and may the good Lord award you tremendously," wrote an excited Gashumba.
However, he went ahead to lash mocking statement towards all those who claimed that he was using Nabukera to gain popularity.

"Congratulations Aisha Nabukeera!
In 2007, certain hyenas based on Super FM, owned by Peter Ssematimba said this day will never come! How I wish I would see your faces now!" he said.
It should be noted that when Aisha's unfortunate child abuse incident became public, Gashumba held a series of fundraising drives to have Nabukeera operated upon abroad, but when she wasn't flown out. Then tongues started waggling in the public that Gashumba had used the girl's unfortunate situation to con the public. However, she was well taken care of by the new family.
Congratulations Aisha Nabukeera!