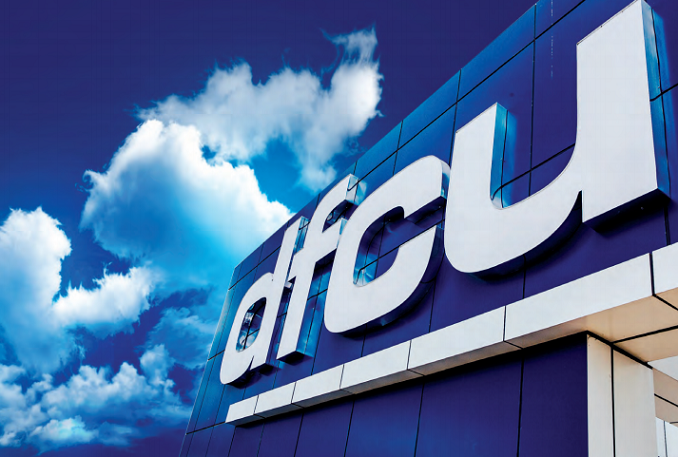 Arise has today confirmed that it will retain its investment in DFCU limited.
According to arise Chief Executive Officer Deepak Mali, Arise has no intensions of relinquishing its shareholding in dfcu limited as incorrectly reported in some media houses.
Arise has always been supportive to the growth and development plans of dfcu bank evidenced in the USD 50 million bridging finance it provided in 2017 to diversify its offerings to the clients and make banking more accessible to the public.
"The partnership between Arise and dfcu bank speaks directly to the mandate of Arise, to collaborate with the local Financial service providers (FSPs) in the Sub-Saharan Africa to boost economic growth through strengthening the banking sector. Malik said.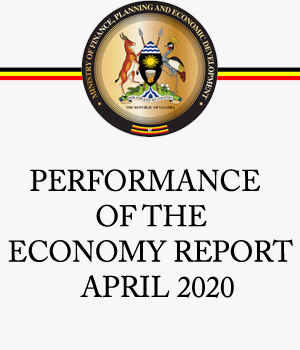 He added that Arise will continue supporting any future growing plans of dfcu to contribute to as strong and efficient Ugandan Bank which will promote financial inclusion in the country.

Arise is committed to developing financial inclusive financial systems in Africa and partnering with FSPs to strength their ability to supply capital and financial services to SMEs, the rural sector and the unbanked people." He added.
Prior to this the dfcu limited General Manager George Ochom had revealed that the strength of its shareholder base and financial institution is well positioned for growth.
He added that for over 50 years, the bank has provided funding to thousands of development projects in the private sector using its flagship products; including term loans, home loans, commercial mortgages and leasing citing that they have invested in an ultra-modern head office building as a demonstration of a long term commitment to the development of Uganda.
It should noted that Dfcu's shareholder, Commonwealth Development Corporation (CDC) Group recently communicated its intentions to cash in after 54 years of investment in the Bank. CDC, which owns 9 percent in the financial institution, said it was its "aspiration to exit in a manner that causes minimum disruption to the business and ensures the orderly trading of DFCU's shares."
"CDC Group Plc invested in dfcu Limited at its inception in 1964 alongside Uganda Development Corporation (UDC), the German Development Corporation (DEG) and International Financial Corporation (IFC) each holding a 25 percent stake in the company.' He added.
In 2004, Dfcu Limited was listed on the stock exchange resulting in a 60 percent shareholding for CDC and exit of IFC, DEG and UDC to enable the public acquire a stake in dfcu.
The institution said in a media statement that over the last 10 years, CDC has "relinquished part of its shares enabling other strong institutional shareholders with the majority shareholder now being Arise B.V holding 59 percent shares in Dfcu Limited indicating that CDC shareholding is now 9.97 percent which they may exit at an opportune moment.
"We recognize CDC's continuous support over the years and are confident that current shareholders of reference are committed and have the financial base to support Dfcu's next phase of growth," said Dfcu Ltd.
Arise B.V
It's understood CDC introduced Arise B.V – the majority shareholder in dfcu Limited owning 58.70 percent of shares.

Arise B.V is an investment and development company jointly owned by FMO, Rabobank, Norfund (with NorFinance – a Norfund affiliate), three like-minded investors wanting to contribute to the economic growth in Sub Saharan Africa and currently hold stakes in several banks in Sub-Saharan Africa.
Rabobank is a Dutch Development Bank founded by farmers in the late 19th century.
The leading global Food and Agriculture bank has presence in 40 countries serving over 8.6 million clients. Rabobank posted EUR 2,674 million net profit in 2017.
FMO also is a Dutch Development Bank. It is a leading impact investor supporting sustainable private sector growth in developing countries and emerging markets.
With a committed portfolio of EUR 9.3bn spanning over 85 countries, FMO is one of the larger bilateral private sector development banks globally.
Also under Arise is Norfund / NorFinance, a Norwegian Investment Fund for Developing Countries.  NorFinance is owned by Norfund and Private Norwegian investors
It was established by the Norwegian Parliament in 1997 and is owned by the Ministry of Foreign Affairs. By year end 2016, Norfund's committed portfolio was USD 1.95 billion and included more than 770 companies.
Norfund's strategy is to invest in sectors and countries where we can have the greatest impact, where the private sector is weak and access to capital is scarce.
The priority geographical areas are primarily sub-Saharan Africa, but also some selected countries in South East Asia and Central America.
The top 5 shareholders in dfcu Limited are as follows:
| | | |
| --- | --- | --- |
| | Shareholder | Percentage |
| | Arise B.V. | 58.70% |
| | CDC Group Plc | 9.97% |
| | National Social Security Fund | 7.46% |
| | Kimberlite Frontier Africa Master Fund, L.P.-RCKM K | 7.35% |
| | SSB Russell Investment Company Plc Fund NAS5 | 1.71% |
| | Others (over 4,000) | 14.81% |
| | Total | 100% |
Other shareholders include the National Social Security Fund (NSSF) with a total asset base of over Shs 7 trillion.
The Fund recently increased its shareholding in Dfcu Limited to 7.46 percent in what officials said was a clear testament of their confidence in dfcu as a viable investment vehicle.
Kimberlite Frontier Africa Master Fund, L.P.-RCKM K, a private fund based in the USA operated by The Rock Creek Group, also is a shareholder. It has approximately $265 million in assets. They own 7.35 percent of the dfcu shareholding as at June 30 2018.