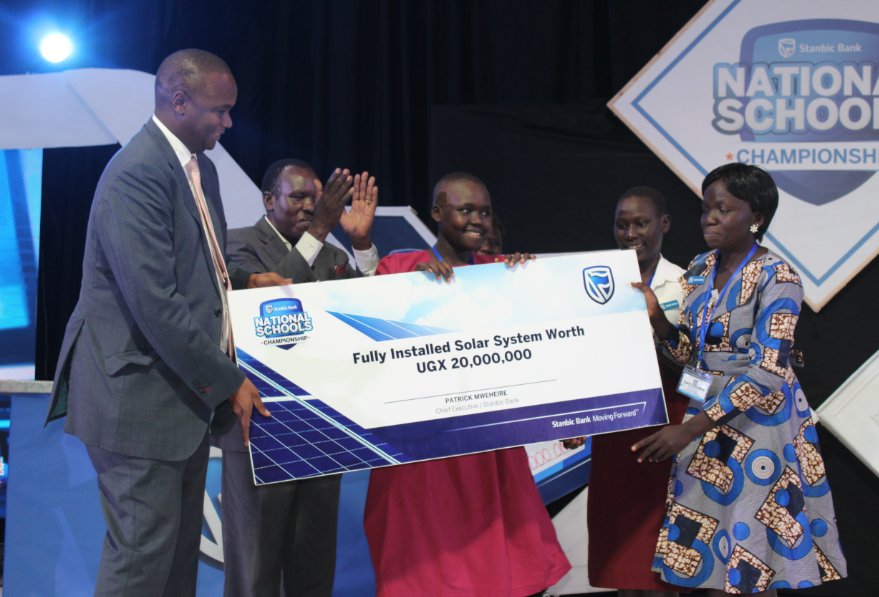 The Hotel Africana Nile conference was filled with a mixture of emotions when the unexpected Arua based school emerged as the winners of Stanbic bank National Schools championships. Muni Girls School were the best regional (north) and now they are the 2018 #StanbicUGChampions.  They won a fully paid trip to South Africa with $400 pocket change. Each participant wons an I-pad. Their school wons a solar system worth UGX 20,000,000.
"No one believed in us but we are glad that we have showed the world something else," said Sitima one of the winners from Muni girls' school.
Stanbic bank held its 2018 final National schools championship competitions yesterday at Hotel Africana with four schools battling at the finals. The schools included Mengo S.S, Muni GIRLS SCHOOL, Bweranyangi girls and Nakanyonyi Girls.
The competitions have been going on for the past 6 months with over 600 students participating.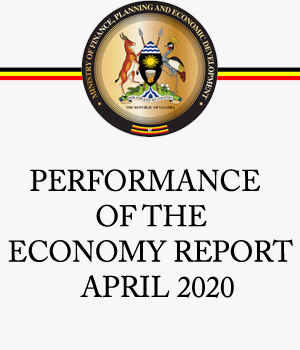 The major aim of the Stanbic bank National schools championship is to ensure that all students are empowered to use their talents and become job creators.
Much more, Stanbic bank says that it realized a gap in education and decided to fill that gap.
The CEO of Stanbic Bank Uganda asked the participants to use their skills and develop their communities because the world is currently looking for job creators and not job seekers.
"The skills that stanbic bank has given you should not stop here. Use them to ensure that you bring a positive impact to the society. Your contribution with these skills will take you places," he advised.
NSSF MD Mr. Richard Bwaruhanga asked the students to interact with bright people, be disciplined and do away with bad traits like selfishness.
NSSF MD Mr. Richard Bwaruhanga said, " There many ways to success. Choose the route that will project you to great success. Have an open mind and self discipline. Every good thing you have share it, it's Gods gift."