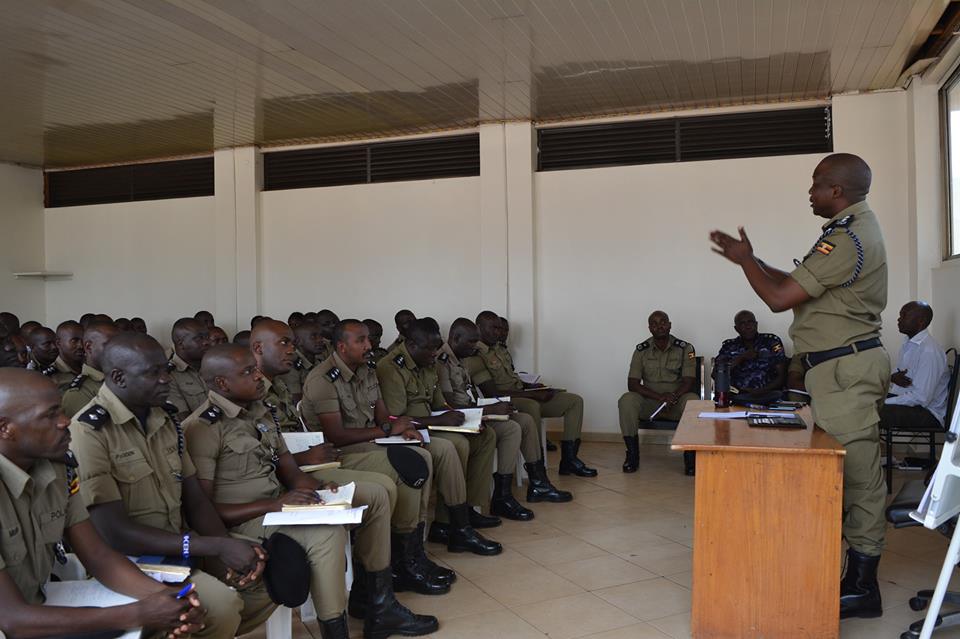 Kafeero has called upon tight vigilance and proper conduct ahead of the LC1 elections slated for 10th July 2018.
While speaking to officers under Kampala Metropolitan South the Commander said that a security plan had been put in place to ensure all presiding officers and electoral commission officials are granted enough security.
The meeting attended by over 70 officers targeted at increasing awareness on the role of police during elections and how to conduct a peaceful exercise without breaching electoral laws.
Kafeero stressed the need for professionalism and the police obligations to protect the fundamental rights especially when making arrests.
"All security nitty-gritty's have been put in place to ensure the polls are carried out in a peaceful environment and we shall firmly enforce the law in the guidance of the Electoral Commission," Kafeero said.