Amidst the heavy rains, a group of protesters, led by the Kyadondo East MP, Hon. Kyagulanyi marched along the streets of Kampala to protest against  the infamous daily UGX 200 tax on social media services and 0.5% tax on mobile money transactions.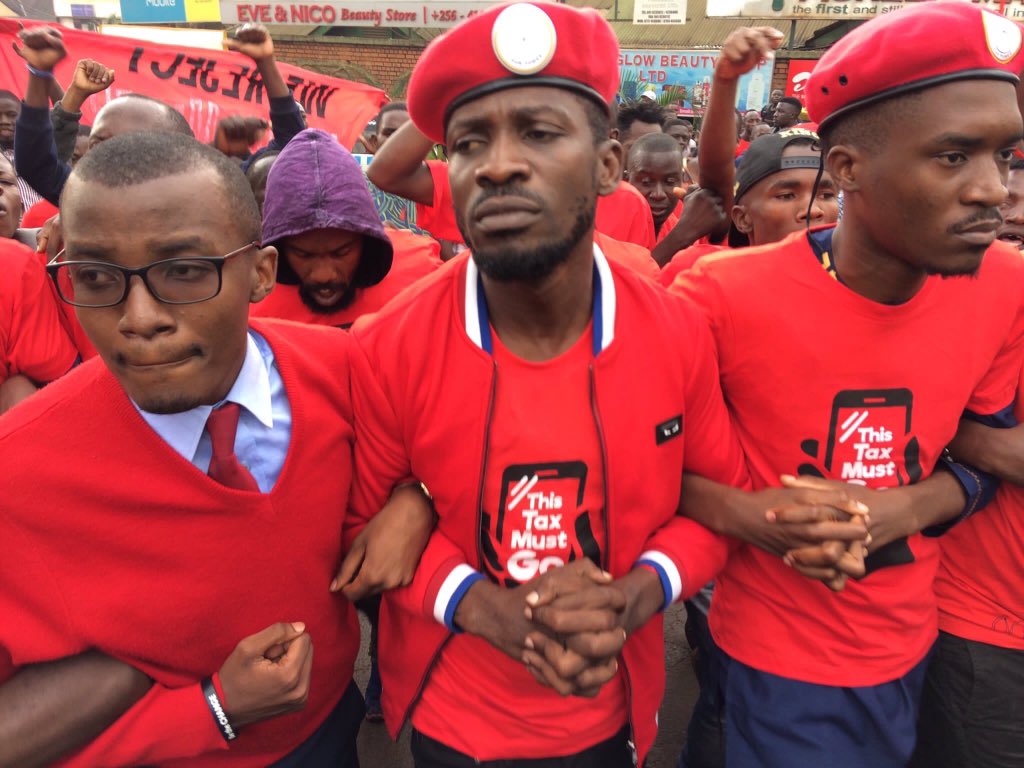 However, police intervened and fired live bullets and teargas to disperse  the protesters and also tried to arrest Kyagulanyi and very many people pulled him away from the policemen.
"MY BROTHER I'M NOT FIGHTING YOU, I'M FIGHTING FOR YOU!" Bobi wine tells tells police as they try to arrest him.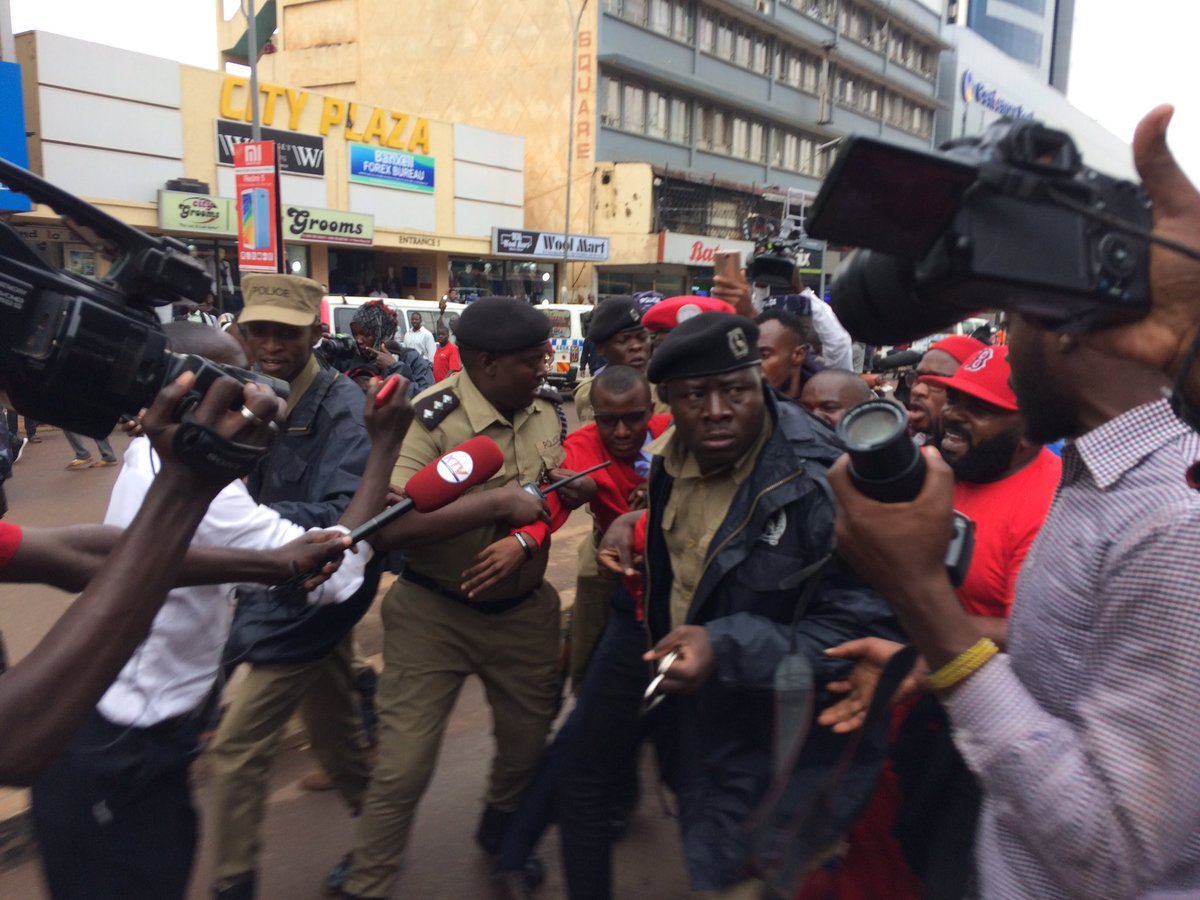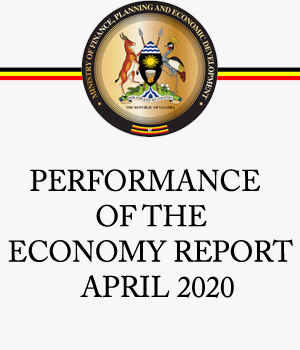 Many protesters are against the manner in which the police has handled the issue and promised to take legal action.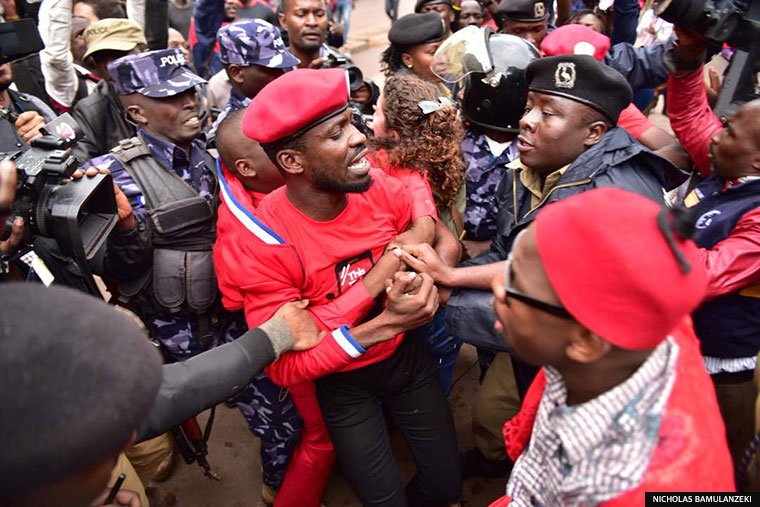 On July 1, government introduced a one percent levy on every mobile money transaction and Shs 200 daily tax on usage of social media platforms such as Facebook, WhatsApp, Twitter, Viber, Skype among other. Ultimately, users who did not pay the tax were switched off – triggering outrage across the country.