The largest online marketplace in the country, JUMIA, will celebrate its 6th year anniversary this July.
This mega celebration is running from July 16th to July 26th, 2018, with mind-blowing discounts on all products.
Speaking to media at the Jumia Warehouse in Kampala, Regional Director of Jumia, Mr. Sefik Bagdadioglu, noted that this year's celebration offers more potential customers to buy different products at low cost and affordable prices.
"As we celebrate 6 years of revolutionary online shopping in Africa, it remains our desire to create a great environment for entrepreneurship and businesses to succeed in this country. Jumia is committed to supporting the country's economy through digital trading and opening the employment doors through developing skills within the sector."
Jumia's work may have only started in 2012, but the company has made great strides in the e-commerce scene. Growing from an average of 100 orders a day, the online marketplace now processes thousands a day and collectively has over 50,000 active merchants including over 400 local partners that they have helped develop.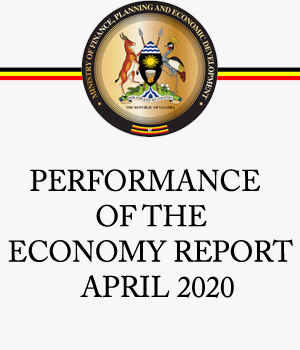 In 6 years, the company has gained over 1.5 million subscribers, and manages online traffic of around 500,000 shoppers monthly. Jumia to continue breaking barriers In just 6 years, JUMIA has succeeded in changing the face of the e-commerce sector and transforming people's lives through technology.
Despite being an international brand, the company has worked extensively to localize themselves to the Ugandan market; working with Ugandans who have succeeded in creating a local face for the company; focusing heavily on developing local brands; from micro and SME to multinationals through a variety of partnerships that cut across blue, grey and white collar workers.
Today, JUMIA offers over 13 diverse categories within its marketplace covering everything from traditional retail to handmade crafts. Their base of shoppers has grown with daily orders hitting
the thousands, compared with just a few in 2012; they have educated people to trust the online shopping system, through offering options such as a cash on delivery and a 7 day return policy incase a customer is not satisfied with a product. A product range that was once less than 1000, today stands at 5 million and more.
For this 2018 celebration, Jumia has collaborated with its partners such as: MTN, Xiaomi, Anisuma, and Kiboko P&G. These partners will be headlining the anniversary sale offering the very best prices on a wide assortment of products.
Speaking at a press conference to mark the anniversary, Mr. Rizwan Devani, the local distributor from global phone brand Xiaomi, noted, "We are happy to be part of the 6th anniversary of Jumia. It is a great opportunity to work with a company that is committed to creating a business revolution across the country and Africa as a whole. For many Ugandans, this concept is still strange to them but it has great benefits."