The Minister of Science Technology and innovation Hon. Dr. Elioda Tumwesigye has called upon Uganda embrace government initiatives in the fight against poverty.
Speaking to the media at Hotel Africana, Dr. Elioda added that there has been significant growth that can only be boosted with the adaptation of science and technology.
"We can't undermine that fact that our societies are steadily developing and our vision is to make Uganda a lower middle income status by 2020 and then upper income status by 2040 where everyone is expected to at least earn $400 a year." He said.
Putting in emphasis the agricultural sector, Elioda noted that government's mission is to also make Uganda a regional food basket something that can only be achieved through embracing modern farming methods that rotate around Science and Technology.
"Now that the levels of infant maternity deaths have reduced, we need to wake up because our population is intensively increasing. Nigeria alone produces more annually children than the entire Europe while Uganda's population will soon overtake that of Kenya. All these people will need to eat, get good shelter, health services and education. Achieving all these without science and technology is more of a dream. Countries like Japan have no minerals but are now among the wealthiest countries simply because they invested in Science and Technology." Minister explained.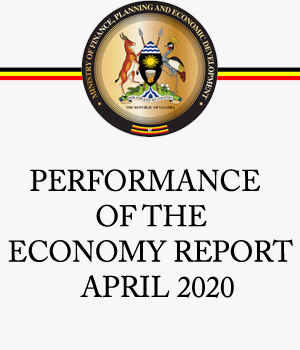 Minister says that though there threats related hostile climate changes, increasing numbers of refugees in the country among others, he is optimistic that government will have to make these challenges history through building a strong science and technology driven state.
He adds that they have created avenues to support different scientists and innovators both in schools and outside in the bid to develop the pearl of Africa.
Elioda also elaborates that he is working hand in hand with other different ministries to support science and technology so that Uganda Uganda can achieve the middle income status.
About Mosti
The Government of Uganda established a Ministry of Science, Technology and Innovation (MOSTI) on recognizing Science, Technology and Innovation (STI) are the drivers of socio-economic growth and transformation the world over. Science, Technology and Innovation development is an important determinant of progress and transition from pre-industrial to knowledge-based societies. Therefore, the extent to which a country has harnessed STI has a direct bearing on its level of development.
The Ministry is primarily responsible for creating an enabling policy environment for STI and national development as articulated in the National Science, Technology and Innovation (2009) Policy, the National Development Plan [NDP II: 2016/17 – 2019/20] and the Vision 2040.
The NDP II highlights a number of interventions that facilitate the realization of four Science, Technology and Innovation development objectives. These objectives include but are not limited to:
Enhancing the integration of Science, Technology and Innovation into the national development process,
Increasing transfer and adaptation of technologies,
Enhancing Research and Development in Uganda and
Improving the Science Technology and Innovation legal and regulatory framework.
Strategic Objectives
In order to actualize Science, Technology and Innovation for Sustainable Livelihoods, and economy the Ministry of Science Technology and innovations (MoSTI) will strive to achieve the following:
Development of human capital in STI towards generating and enhancing  a knowledge /innovation led economy;
Harnessing and intensifying home grown R&D ,technology acquisition and innovation for markets;
Main streaming of STI ,nurturing and acculturation of creative and innovative thinking;
Harnessing of commercialization and intellectual property for wealth creation and societal wellbeing;
Empowering society through innovation for sustainable development;
Strengthening the ability and capacity of MoSTI support services and
Enhancement and strengthening strategic alliances i.e. collaborations partnerships and cooperation