President Yoweri Kaguta Museveni this afternoon given his take on the recently climaxed local council elections that comprised of the women and LC1 leaders.
In a message sent via his social media platforms, Museveni congratulates all those that made it through especially those that chose to stand with the ruling National Resistance Movement (NRM).
Museveni also lampooned Ugandans that circulated propaganda claiming that the method of voting by lining behind their leaders would not work.
"This massive win by the NRM is in spite of very active and sustained media demonization of the NRM by the social media users, the enemy paper, the Monitor, some radio and TV stations, not to forget some elements in the opposition parties. Some of the elements have even gone to the extent of murdering Ugandans – Sheikhs, women, children, State officials like Kagezi and Kaweesi as well as ordinary villagers like the ones murdered on the New Year. All those liars, charlatans and criminals thought that by these methods, they would make the people hate the NRM or fear to associate with it. These liars, charlatans and criminals forget two things." He posted.
Museveni adds that One thing opposition forgets is that Ugandans, especially the village people, are not fools and they are honest. They are not easy to deceive.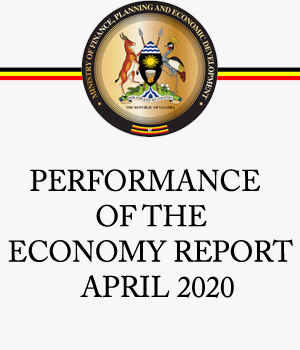 "When you go to Acholibur, just South of Kitgum, where a new long tarmac road, all the way from near Packwach passes, and you say the NRM government has done nothing, the villagers can easily tell who the liar is. That is the same story all over the country. Secondly, these liars, charlatans and criminals forget that there is God who sees everything. When you deceive yourself by thinking that you will use the radio, social- media, the Church etc to turn black into white and vice-versa, you should know that the Omnipotent, the Omniscient and the Omnipresent is there and will hold you accountable. In the last 58 years, since 1960, I have seen people squandering their opportunity by not being truthful to Uganda, to Africa, to God." He added.
With the Women Councils' elections, out of the total of 303,460 positions, the NRM won a total of 256,100 positions, which is 84.5%, while the Independents, many of them NRM leaning but contesting the fairness of the NRM primaries, won 27,069 positions, constituting 8.9%; and the opposition parties won a total of 20,291 positions constituting 6.6%.
With the LCI elections, there are 54,713 villages that voted, out of a total of 60,774 villages. The NRM has won a total of 37,496 villages, constituting 69%, the Independents have won 11,685 villages, constituting 21% and many of them are NRM leaning; the opposition parties won a total of 5,532 villages, constituting 10%.