Former minister Maj Gen (Rtd) Jim Muhwezi Katugugu is reportedly begging President Yoweri Museveni for a job with hopes of returning into the cabinet in the next reshuffle.
Gen Muhwezi, former Information minister was put on katebe in the 2016 cabinet reshuffle after losing his parliamentary seat to FDC's Fred Tumuheirwe Turyamuhweza for Rujumbura County in Rukungiri district. The former chairman of the NRM Veterans' League has since then been on katebe. However, close sources have intimated to us that Muhwezi is fighting tooth and nail to ensure he wins back Museveni's favour for a cabinet reappointment. Of late, Muhwezi was very active in the by-elections in Rukungiri, but his efforts were not enough to bring victory for the NRM party in the Woman district by-election. He however remained relevant in mobilizing for the party even in the recently concluded Local Council elections where NRM garnered a landslide victory at the backyard of FDC strongman Dr Col Kizza Besigye.
Sources say that whereas Muhwezi has been trying to win Museveni's favour, the old man with a hut seems not to be convinced enough that Muhwezi should bounce back to cabinet and apparently, he is being considered for an ambassadorial appointment. Muhwezi is a little bit disappointed considering that he is among the few former ministers who are still jobless while Museveni has appointed majority to juicy positions.
For example, the ruling NRM party strongmen who lost in the 2016 elections including GenKahinda Otafiire, Dr Cripsus Kiyonga are all eating big except Muhwezi. Otafiire is minister for Constitutional Affairs while Kiyonga, former Defence minister is now Uganda's ambassador to China. Barbara Nekesa Oundo, former state minster for Karamoja is now Uganda's High Commissioner to South Africa.
Between 1994 and 1995, he served as a member of the Constituent Assembly that drew up the 1995 Ugandan Constitution. From 1996 until 1998, Jim Muhwezi served as Minister of State in Charge of Primary Education. He was appointed Minister of Health in 2001, serving in that capacity until 2006.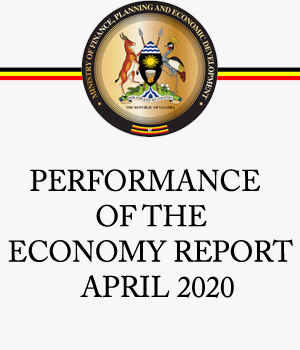 Muhwezi was censured by the Ugandan Parliament in 1998 for abuse of office. He however kept his Cabinet post and his parliamentary seat. In June 2006, a Commission of Inquiry, headed by Justice James Munage Ogoola, set up by the Government to inquire into the misuse of funds of the Global Fund for AIDS, Malaria and Tuberculosis, found in its report that Jim Muhwezi and his two Ministers of State, Captain Mike Mukula and Dr. Alex Kamugisha, were responsible for misuse of public funds. The Commission recommended prosecution, restitution and possible imprisonment if found guilty.
In a cabinet reshuffle one week before the Commission Report was made public, President Museveni removed all three ministers from his cabinet. On Sunday 27 May 2007, Major General (Retired) Jim Muhwezi Katugugu, the former Minister of Health turned himself in to the police, was arrested, booked and sent to Luzira prison, on charges of (a) abuse of office (b) theft and (c) embezzlement of over Sh1b (approximately US$500,000) in donor funds for immunization. Three days later, he appeared before a High Court Judge, made bail and was released. The case was dropped on 31 July 2012, and Muhwezi was acquitted. He only returned to cabinet in 2015 as Information minister.