President Yoweri Museveni has vowed to crush NRM bosses who have become specialists in taking bribes.
Museveni's statement comes just days after Evelyn Anite, minister of State for Privatization and Investments was reportedly sent on forced study leave following allegations that she took $8m bribe from some investors.
In his 3000 word dossier, President Museveni warned that whereas some activities of the enemy have undermined the performance of the NRM ruling party, some party leaders are to blame for engaging in bribery and corruption at large.
"It is not only the activities of the enemy that undermine the NRM. Even some of the NRM leaders engage in seeking commissions (bribes) from business people, do not render Government service without getting bribes or fail to detect and act against these evils. I call on Ugandans to expose these evils by ringing the telephone numbers my office will soon provide to them through the media," Museveni said.
He added, "We acted against officials in the Ministry of Finance that were suspected of bribe taking and other high profile cases that you know. Corruption can and will be defeated."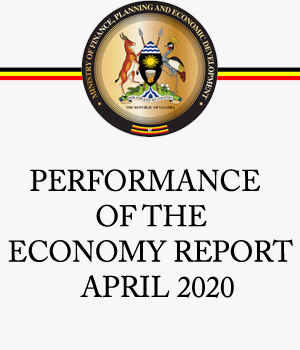 Museveni also asked Ministry of Local Government to swing into action and shield the newly elected LC1s from this vice.
"The LCIs must be shielded from this corruption. Quickly, the Ministry of Local Government needs to centrally issue LCI stamps and, possibly, receipt books with counter-foils so that the actions of the village authorities are properly recorded. Let us discuss, led by Local Government, how all this can be best done. The Cabinet needs to issue written guidelines to the LCI Chairpersons as to the dos and don'ts of those structures," Museveni said.
Ministry of Finance, Planning and Economic Development has of late been tainted with bribery tendencies. In March 2017, two Finance ministry officials;  John Charles Ogol, the principal finance officer and Geoffrey Turyamuhika alias Tumwine, a senior economist were arrested and charged for allegedly receiving a bribe of $333,200 (about Shs1.1b) from an investor during a high profile sting operation where they were allegedly caught red-handed committing the crime.
Hardly a month later, Herbert Kabafunzaki, then State Minister for Labour, Employment and Industrial Relations who is also the MP for Rukiga County was arrested together with Brian Mugabo, a clearing agent allegedly picking a bribe from businessman Mohammed Hamid of Aya Group. According to Hamid, the minister asked for sh10m to clear Aya Group's name in the allegations of sexual harassment of the group's employees. Consequently, Museveni swung into action and fired Kabafunzaki as minister and this portfolio has not been replaced up to date.