Embattled General Kale Kayihura has broken the silence on the conduct of security operatives, accusing them of fabricating evidence against him.
Gen Kayihura through his lawyers of Kampala Associated Advocates allege that top security officials from Internal Security Organisation (ISO) are forging evidence and conniving with witnesses to incriminate their client-Kayihura. Kayihura was in March sacked as Inspector General of Police (IGP) together with security miniter Gen Henry Tumukunde.
Since then Kayihura has been in his farm in Lyatonde before he was picked up by CMI operatives last month and put him under house arrest in his home in Muyenga where he is only accessed by close family relatives and lawyers. It is now over 30 days since he was arrested.
While appearing on a local TV show on Thursday morning, Jet Tumwebaze, one of Kayihura's lawyers says that whereas his client has neither recorded any statement nor interrogated by security, he (Kayihura) is not bothered, but only disturbed by the falsifications being paraded to pin him.
 "The latest is that Gen. Kale instructed us not to apply for habeas corpus, he believes in the revolution and the struggle, he still believes in his commander in chief and the institution of the force. As a disciplined officer, he chose to keep quiet. We in-fact wanted to apply for habeas corpus when a week clocked but he instructed us not to," Tumwebaze said.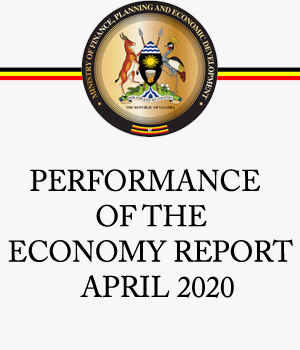 He adds, "ISO from the start was involved in forgery of evidence, that's what is disturbing Kale Kayihura. We have invited the intelligence community to reject this evidence but more is being matured by day.  Gen. Kale Kayihura believes in the military handling of this matter, he believes the people he has been working with are intelligent and can handle this. These negative elements aren't isolated, they're clearly targeted and some media outlets are paid to spread this forgery," he said.
Tumwebaze said that he will update the country about this case whenever Kayihura instructs them to do so, "but for now, he wants the investigations to go on because he knows they'll find nothing on him because he's not a criminal."
"If ISO is fostering false information about a general, how about an ordinary person? People out there should know that Gen. Kale hasn't been interrogated by anyone, he hasn't recorded any statement yet. We're slowly digressing and the commander in chief should confine ISO to work in the confines of the law because there forgery is big and terrible. Forget about Kale, this is bigger," he added.
These statements come after Chieftaincy Military Intelligence, the highest intelligence organ in the country in conjunction with other security organs launched a search for Commissioner of Police, Jonathan Baroza and Amos Ngabirano, the former director for Information and Communication Technology in the police force to testify against their boss, Kayihura.
CP Baroza was Gen Kayihura's aide before he was posted as Uganda Police Liaison Officer in Algeria while Ngabirano headed ICT department in Police before President Yoweri Museveni ordered for his sacking in February this year. Ngabirano, who is said to be an expert in ICT, was recruited as a civilian into the police by Gen Kayihura on the strength of his "expertise."