This morning, Civil Society Organizations (CSOs) in partnership with the Kampala Mobile Money Dealers Association presented a petition to the Leader of Opposition Hon. Kiiza Winfred.
The petition that was delivered at Parliament was aimed to oppose tax on all Mobile Money transactions.
Speaking to the petitioners, the Kasese district woman Member of Parliament vowed to present the petition to the House so that their issues can fully addressed.
Shortly after the session, the Minister of Finance, Planning and Economic Development, Matia Kasaija succumbed to pressure from Speaker of Parliament and apologized for his statements on mobile money tax.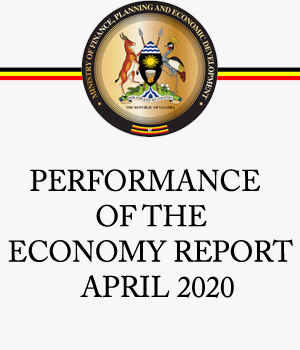 Kasaija apologized to the House for statements attributed to him by the media saying he did not mean to say that Parliament passed the taxes in error. He said this during plenary sitting where he re-tabled the controversial Excise Duty Bill, 2018. The Bill that was passed in May this year among others levied 1% tax on all mobile money transactions and Shs200 daily on social media usage.
Two weeks ago, Kasaija reportedly told the media that Parliament erred by passing the 1% mobile money tax and that even the social media tax was supposed to be Shs100, not Shs200 that was passed.
"I received a letter from the Speaker that I should apologize and I am here to set the record right, without telling you how things happened.
On Tuesday 14th June, media houses both print and electronic read headlines that 'Kasaija Disowns New Tax on Mobile money.' They even said that that Kasaija disowns the decision taken by Parliament, which of course I never did. When I was addressing the country on eve of the budget week which is organized by the Ministry, I was asked by journalists why we are going to charge 1% on mobile money. My quick response was that I recall there was a proposal to change the figure from 1% to 0.5% but I am going to get back to you and seek explanation on how we arrived at 1%," Kasaija said.
He added, "This was because my technical team hadn't briefed me on the 1% since I had just returned from South Korea to attend the African Development Bank annual meetings. In my address, I never meant to say that Parliament passed 1% tax in error. I can't come and fault and say that Parliament that acted in error, I couldn't do that. I am part of this Parliament, I would have shot myself in the foot. In any case, I applauded Parliament for supporting our budget process in giving us the necessary approvals at the right time in order to steer the economy together for the good of this country. Before passing this budget, I stood on my foot and apologized that we had brought things half hazardly. I apologise for the statement that was attributed to me by media houses because they interpreted mu message differently."
Deputy Speaker Jacob Oulanyah accepted Kasaija's apology and allowed him to re-table the Bill for its 1st reading.
"You weren't clear to the press what you wanted to tell them and in the, the matter was reported the way it was. It offended this House, if you hadn't said anything, nobody would have misquoted you. For bringing the matter that made it possible for you as if you were misrepresented, it is because you put yourself there, you had to apologise to Parliament," Oulanyah said.
Recently President Yoweri Museveni said that whereas the social media tax will stand in its current state, the mobile money tax of 1% on all transactions is unfair and should be reviewed to 0.5% affecting only withdrawals.