News reaching our desk indicates how the Head of State has changed his colours over unrealistic disappearance of former Kayihura aid Jonathan Baroza who is now Commissioner of Police.
According to our highly placed sources reveal that this follows the catastrophic cooperation between the two countries to have the embattled officer grilled together with his boss who is currently behind bars.
It is said that Algeria claims that Bazora left the country as soon as president Museveni sent a directive that demanded him back home but making matters worse, the wanted officer has never landed in the Pearl of Africa something that has forced the UPDF Commander in Chief to furiously demand for his head.
Apparently, the Chieftaincy Military Intelligence, the highest intelligence organ in the country in conjunction with other security organs have launched a search for Commissioner of Police, Jonathan Baroza and Amos Ngabirano, the former director for Information and Communication Technology in the police force to testify against their boss, former IGP Kale Kayihura.
CP Baroza was Gen Kayihura's aide before he was posted as Uganda Police Liaison Officer in Algeria while Ngabirano headed ICT department in Police before President Yoweri Museveni ordered for his sacking in February this year. Ngabirano, who is said to be an expert in ICT, was recruited as a civilian into the police by Gen Kayihura on the strength of his "expertise."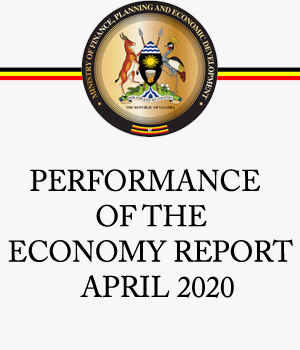 Impecabble sources have revealed that President Museveni has ordered top intelligence and security organs to search for the two who have been 'partners in crime' with Gen Kayihura. Apparently, the duo are in hiding.
Despite not being a trained police officer, Ngabirano who was so close to Kayihura rose to become one of the top officials and enjoyed the rank of Assistant Inspector General of Police (AIGP). He is also said to have been at the helm of corruption scandals at Police and went scotch free because he was protected under the wings of Gen Kayihura.
On the other hand, sources say that Baroza is also needed by security organs to testify against his former boss, Kayihura on crimes that include; murders, espionage and treason among others. Kayihura is being linked to the murder of AIGP Andrew Kaweesi that happened near his home in Kulambiro on March 2017.
In a notice dated July 16, Moses Muluya, Acting Commissioner, Human Resource, Police said that Baroza has been reported AWOL from his duty station since June 2018.
"DPC Mbarara is required to check for him at the home of Kabiguruka Yovas of Karora Village, Rugando subcounty, Mbarara district and advise the same to report back to duty station by11/07/2018 or else be declared a deserter," Muluya says.
Apparently, it is around the same time (11/07/2018) that Gen Kayihura is likely to be taken to faces charges before the Court Martial and Baroza is a major witness to testify against his boss. Baroza deserted his official police duties as soon as Kayihura was arrested by CMI operatives at a hotel in Lyantonde where he hails.
On Wednesday, Inspector General of Police, Martin Okoth Ochola confirmed that indeed Baroza, is wanted for absconding from duty, but could not indulge into details on whether or not it is associated to crimes committed by his Gen Kayihura.
"Baroza was posted to Algeria as Police Liaison Officer. Where an Officer abandons his station, it's our duty as supervisors to look for him," Ochola told journalists at Police Headquarters Naguru shortly after he launched the Annual Police Crime Report 2017.
I will expose, crash Kayihura and his clique – Museveni
President Yoweri Kaguta Museveni recently vowed not to negotiate with criminals killing Ugandans and distablising the peace of the pearl of Africa.
Speaking during the Budget reading session at Kampala Serena Hotel, Museveni said he is set to crash the pigs killing Ugandans. Bitter Museveni also banned the Uganda Police from offering bond to the criminals citing that you cannot use violence to destabilize his government because he is the master of violence.
"All those that have been involved in cases of killing our people will be apprehended, exposed and crashed. I'm very annoyed but confident that I will defeat those pigs destabilizing our security." He stated.
Museveni who doubles as the commander in chief also warned the Chief Justice Burt Katureebe and his deputy Justice Owinyi- Dollo not to be tempted to offer court bails to criminals involved in murder cases.
This furious move comes just hours after the former IGP General. Kale Kayihura and his juniors including former police flying squad commandant Herbert Murungi and others were netted by CMI officials over a series of crimes.