Luweero Woman MP Lilian Nakate has been dropped as the chairperson of the Parliamentary committee on Physical Infrastructure following allegations of mishandling the investigations into the mandatory motor vehicle inspections.
This happened on Tuesday while party whips were designating members to sit on different Sectoral committees in accordance with Article 90 (1) of the Constitution provides that 'Parliament shall appoint standing committees & other committees necessary for the efficient discharge of its functions.'
During the designation, Government Chief Whip Ruth Nankabirwa dropped most NRM MPs who voted against age limit Bill in December last year who were serving in different parliamentary committees as chairpersons and vice chairpersons have been dropped. Despite voting in favour of Age limit, Eng Nakate was also dropped as chairperson of committee on Physical Infrastructure for alleged corruption. Nakate has been replaced by Kafeero Ssekitoleko, with Kumama Nsamba retaining his slot as Vice Chairperson. Ssekitoleko was initially the chairperson of committee on science and technology that scrutinized the GMO Bill which was recently returned to Parliament by President Museveni.
In 2017, Speaker Rebecca tasked Nakate's committee to investigate the controversial award of contract to Société Générale de Surveillance (SGS) for mandatory inspection of motor vehicles. During the committee sittings, majority of the MPs agreed to terminate the contract of SGS citing irregularities in the contract award. However, the MPs were shocked when Eng Nakate doctored her own report which she presented on the floor of Parliament recommending that the SGS contract should not be terminated saying that, "The end result is that in the event of termination, the already over-burdened tax payer will have to meet a cost which may be potentially inflated' This was refuted by the Attorney General and the entire house prompting committee MPs to rebel against her report and subsequently supported the minority report.
The minority report recommended for immediate disbandment of the current vehicle inspection arrangement under SGS through termination of the contract and a systematic re-establishment of motor vehicle inspection under Uganda Police Force with the requisite institutional safeguards, fair and equitable pricing, effective intra-government synergies and a robust public sensitization on road safety.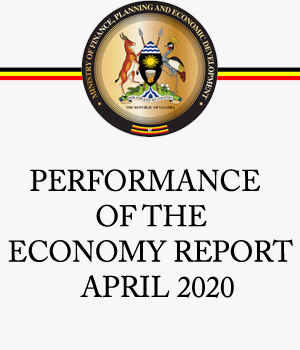 Other NRM MPs who were dropped for voting against age limit Bill include;   Mbale District Woman MP Connie Galiwango was dropped as chairperson, committee on Education and replaced with Pallisa county MP Jacob Opolot.
Buvuma Islands MP Robert Migadde Ndugwa was dropped as chairperson of Agriculture committee and replaced with Abim District Woman MP Janet Okori –moe. Fort portal Municipality MP Alex Ruhunda has been dropped as the chairperson of committee on Trade and replaced with Nansana munincipality MP Robert Sebunya. Kiryandongo District Woman MP Helen Kahunde was also dropped as vice chair health committee and replaced with Baguma Spelanza.
Suzan Amero, Amuria woman MP has been dropped as vice chairperson presidential Affairs committee and replaced with Napak District Woman MP Nyakuni Jessica. Others who have been dropped as chairperson of the committees despite voting in favour of age limit Bill include; Judith Nabakoba who has been the chairperson of defense and internal Affairs committee. Isingiro South MP Alex Byarugaba who has been the Chairperson of the Parliaments' committee on Natural Resources has been dropped and replaced with Keefa Kiwanuka.