The Uganda Women Senior Team (Crested Cranes) finished runners-up in the just concluded 2018 CECAFA Challenge Cup in Rwanda.
The Crested Cranes collected 7 points from 4 matches to finish second losing the first position to Tanzania on goal difference.
Uganda defeated Kenya 1-0 in the first game, saw off Ethiopia in the second fixtureby 2-1 before falling to Tanzania 4-1.
On Wednesday, Uganda was held to a 2-2 draw by hosts Rwanda-a result that dashed the hopes of the Crested Cranes to win their maiden title.
Tanzania defeated Ethiopia 4-1 in the last game to level with Uganda on 7 points. Nevertheless, they were crowned champions for the second time in a row while Rwanda lost to Kenya in the second game on the closing day by 2-0.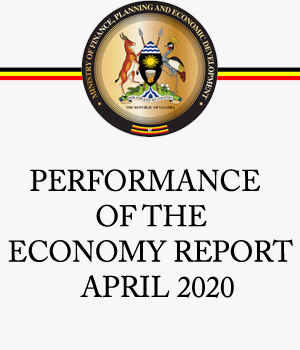 Meanwhile, Uganda's shot stopper Aturo Ruth was named the best goalkeeper of the tournament after putting up a good show.
' I was determined and focused not to let my team lose. I'm so glad I have won the award. I thank my teammates for the support, without them I wouldn't have achieved this. No one realised we could reach this far but we believed in ourselves. It's a great achievement to me and the team' said Aturo Ruth.
The Crested Cranes received a runners-up prize money of 1500$ from the organisers while Tanzania took $2500 prize money and a trophy. Ethiopia took $1000 after finishing third.
The Uganda Crested Cranes delegation was led by the Chairman Uganda Football Referees Association and FUFA Excom Member Ronie Kalema, Margaret Kubingi Chairperson Uganda Women Football Association, Team Coordinator Paul Ssali, Farida Bulega the Head Coach, Assistant coach Edward Kaziba, Goalkeeping Coach Magala James, Mable Kabatalindwa the Team Doctor, Olive Mbekeka-Fitness Trainer and Nsereko Kawuma Hamzah the Team Media Officer
The Team Included;
Aturo Ruth, Nakaziro Daisy, Adeke Juliet, Namuddu Viola, Nankya Shadia, Aluka Grace, Namukisa Aisha, Nabisaalu Bridget, Akiror Tracy Jones – Captain, Yudaya Nakayenze, Nambatya Favour, Lillian Mutuuzo, Alupo Norah, Naluyimba Esther, Nabbumba Phiona, Nakachwa Spencer, Nalukenge Juliet, Namuleme Zainah, Namwase Monica, Babirye Winnie