Plot to terminate Minister of State for Investment and Privatization, Evelyn Anite's admission at the U.S based Fletcher School/Tufts University has emerged.
The Common League of the Uganda Diaspora (CLOUD), a pressure group for the defense of human rights and promotion of democracy in Uganda by Uganda Diaspora activists, has started collecting signatures through an online petition, pressuring the Fletcher School/Tufts University to discontinue Evelyn Anite.
The same Ugandans in the Diaspora a fortnight ago held a protest against the admission of Anite at Tufts University accusing her of corruption and violation of human rights and not fit to study at a prominent U.S university which values democracy and human rights.
"Evelyn Anite is an enemy of democracy and human rights in Uganda; her education at Fletcher is paid for by millions of public funds while young girls remain uneducated and without menstrual pads! Fletcher, Discontinue Anite," the petition reads.
The online petition that has been addressed to Flectcher School, Chairman, Anthony Monaco, has so by July 30 collected 420 signatures and apparently, the petitioners need 500 signatures.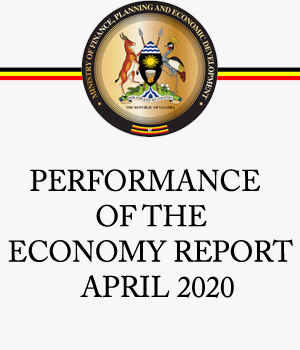 Anite is pursuing a course in Global Master of Arts Programme in International Law and Diplomacy from July 5th to 28th August 2018. Anite's is reportedly paying $90,000 (Shs342 million) for the course that is sponsored by the Ugandan Government.
"It is incomprehensible that a premier institute of international affairs in the free democratic world the Fletcher school is cam admit a poster girl of dictatorship from Uganda. International affairs in the free world postulate that democracies do not go to war with each other. Hence, it is critical that each country in the world is democratized so the world can enjoy a true democratic peace sufficient for development and human progress. Moreover, it is as well unthinkable that the Fletcher School can be so socio-politically insensitive in this era of institutional bottom line consideration," the petition reads.
It adds, "Ugandans in the Diaspora demand that Evelyn Anite be discontinued from the Fletcher School of Tufts University so that the agents of dictatorship in Uganda can take heed that there can be global consequences whenever they act against democracy in Uganda. We have no issues with Evelyn Anite as an individual but her reprehensible actions and utterances, which have emboldened dictatorship in Uganda. If she is left scot free then the university shall have undermined democratization in Uganda as well as global democratic peace."
Samuel Kiggwe from Kampala, one of those who have appended their signature on the petition says that indeed Anite is not fit to be admitted at any U.S admission because of her derogatory statements during the age limit debate last year.
"When Supporting the Age Limit Bill Which later became the Act, She is remembered to have uttered derogatory Words of Violence, that they are the Party in Power, they have the Army, Violence was unleashed, People were Killed, the Constitution was Raped," Kiggwe is quoted saying.
Martin Byakuleka, the CLOUD President said that those who are interested in signing the online petition can follow the link- https://petitions.moveon.org/sign/fletcher-school-discontinue.fb48?source=c.fb&r_by=20537164