President Yoweri Kaguta Museveni has finally given his take on the recently climaxed Municipality election.
Speaking through a press statement issued by his senior press secretary Don Wanyama, Museveni reveals that the ruling party lost in Bugiri because of sectarianism.
"It is a shame to hear of the sectarian manipulation by some elements of opposition in Bugiri- using religion (Islamism) and tribalism (Busogaism Vs Badaama). Such nonsense grows when there are weaknesses in the local area of handling the social- economic issues, service delivery and lack of sensitization." He stated.
Museveni adds that its on record some voters were ferried from different parts of the country to go and cast votes in Bugiri like it was done in Jinja East and Kyadondo.
"Sectarianism is Pseudo-idealogy. If we get evidence about the promoters of sectarianism, we shall act against them politically and criminally. I also got alleged reports of importing voters in Bugiri as happened in Kyadondo and Jinja East. The case of Jinja East is in the courts on the same issue of importing voters from other areas. Back to the question of sectarianism, we should never allow identity to eclipse or subvert interest. Down with opportunists ( Nalilawa, abanyaanda) – those who do not have positive ( beneficial ) principles that cause our countries to grow." He said.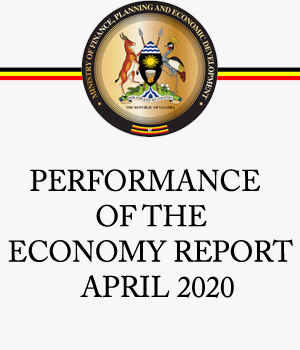 The UPDF Commander in Chief added that those who use sectarianism of religion and tribe or gender chauvinism  are bankrupt ideologically and dangerous for the future of Africa. They were the problem of Uganda in the past and they have no value economically and, therefore, socially ( socio-economic transformation).
"I went to the schools in the 1950s and 1960s because my father was able to pay the school fees of that time by selling some of his cattle in the monthly auction markets of Ntungamo. Who were buying the cattle? Three businessmen, none of them a Munyankore. These were: Walusimbi-Mpanga from Kampala, Bukyenya (Bukenya) from Mbarara and Shear, a Muzungu, operating out of Ishaka, that was taking cattle to Kilembe to feed the miners there. Who, then, were the supporters of my education apart from my father? Certainly not the Banyankore or Church of Uganda, my denomination." He noted.
He however congratulated the ruling party candidates that went through in different parts of the country.
"I congratulate the NRM on winning the 4 seats for MPs and the 5 seats for Mayors in the seven new municipalities. The new municipalities were: Apac, Nebbi, Ibanda, Sheema, Bugiri, Njeru and Kotido. The NRM leaders need to deal with social- economic issues, and the rest will be easy. This year's budget has focused on these very issues." He added.