Forum for Democratic Change (FDC) top party leadership are in bitter fallout after they failed to agree on the candidates in the looming cabinet reshuffle.
FDC president Patrick Amuriat Oboi popularly referred to as POA on Monday convened the party's Working Committee meeting that was organized by Secretary General, Nandala Mafabi in which they discussed a couple of issues among them include; the recent age limit petition judgment and above all the cabinet reshuffle.
It should be remembered that Amuriat, the former Kumi County MP in November last year took the public by utmost surprise to beat the incumbent Gen Mugisha Muntu to become the 3rd FDC party president.
Amuriat defeated three other candidates including incumbent Gen Muntu who trailed with only 460 votes as the former sailed to the famous victory with 682 votes. Amuriat's victory came as a surprise to many considering that he was unpopular and not supported by more than 3/4 of the total opposition
FDC MPs. Amuriat's biggest influence was Dr. Kizza Besigye and hisbaccomplices most of whom were not MPs.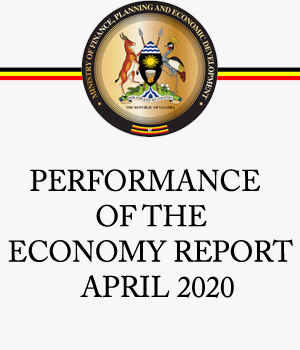 Despite having no support in Parliament, Amuriat preferred party cohesion and maintained the old cabinet that was led by current Leader of Opposition (LoP) Winfred Kiiza and Opposition whip Ssemujju Nganda and others.
However, sources have intimated to us that during the Monday meeting, the meeting ended unceremoniously with tempers flaring after Amuriat made recommendations that include dropping Kiiza as LoP and also axing Ssemujju as Opposition Whip. Amuriat accuses FDC top cabinet especially LoP Kiiza of isolating herself from Nanjjankumbi activities ever since her favourite candidate Muntu lost. Amuriat also wants a reshuffle on the current opposition commissioner [Cecila Ogwal] and heads of accountability committees.
Amuriat's choice of replacing Kiiza and Ssemujju did not go well with some party honchos who vividly disagreed and the meeting ended without any resolutions.
According to sources, FDC's National Executive Committee (NEC), the highest decision making body is today, Wednesday expected to sit and discuss Amuriat's recommendations on whether to adopt them or not. The tenure of LoP Kiiza and her cabinet expires after two and half years and their tenure is expected to expire at the end of this year.
LoP is appointed by the FDC National Executive Committee chaired by Party President and its election is guided by Section 6 of the Administration of Parliament Act (2006) and specifically Section 6B
(1) Provides for the election of the LOP from an opposition party with the greatest numerical strength.
Potential contenders for the LoP slot include; Opposition chief whip Ssemujju Nganda, deputy LoP Roland Mugume (Rukungiri Municipality), Angelline Ossegge (Soroti district), Abdu Katuntu (Bugweri County), Betty Aol Ochan (Gulu district) and Kaps Fungaroo (Obongi County).