Government has agreed to lift the ban on the use of scratch cards to load airtime on mobile phones.
The ban imposed by the Uganda Communications Commission (UCC), the government communications regulator, came into effect at the end of July this year, in favour of the electronic airtime loading system.
However, following protests by legislators, the Minister for ICT and National Guidance, Hon. Frank Tumwebaze, agreed to rescind the decision.
Tumwebaze said government will liaise with UCC and telecommunication companies to allow for the gradual phasing out of scratch cards.
"I have now directed that let us not ban scratch cards abruptly. I agree that we should have walked along with our rural people," said Tumwebaze during a meeting with MPs, UCC and telecommunications service providers.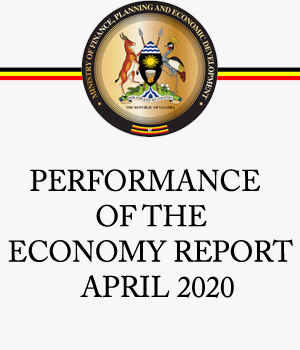 The meeting chaired by the Speaker, Rebecca Kadaga, was held at Parliament on Thursday 9 August 2018.
The MPs had also rejected government's justification for the ban contained in a statement presented by Minister Tumwebaze to Parliament recently.
The MPs resolved to hold a dialogue with the Minister of ICT, UCC and telecommunication companies.
During the dialogue attended by over 50 MPs, it was unanimously agreed that the use of scratch cards should be maintained and its phase out be determined by the market forces of demand.
The MPs also agreed that the electronic airtime loading system will continue to be used.
They argued that banning scratch cards is disadvantageous to the rural people who do not have access to the electronic services including Mobile Money services.
Minister Tumwebaze however maintained that the reasons for banning the use of scratch cards including eliminating criminal activities remain legitimate.
"People have forged scratch cards and they have been selling them. It is not that we woke up and insensitively [imposed the ban]; we have reasons," he said.
The Chief Executive Officer of MTN Uganda, Wim Vanhelleputte, said that telecommunication companies will now work towards restocking the scratch cards since they are out of stock following the ban.
"We will see how market forces play. If there is a strong demand to go back to scratch cards, we will have to find a way to address those demands," said Vanhelleputee.
He however said that majority of Ugandans have embraced the use of electronic airtime loading services.
"Figures on the ground show that 99 percent of customers have already embraced the electronic airtime loading system," Vanhelleputte said.