At least six brand new Toyota Hilux Pick-up trucks, worth Shs1.045 billion have been procured by the Judiciary to support court operations in at least five Magisterial Areas and the headquarters.
The 2018-model pick-up trucks have already been handed over to the following Chief Magistrates: Jessica Chemeri (Iganga), Hellen Ajio (Jinja), Felix Omalla (Busia), Komakech Robbs William (Mubende) and Borore Julius Kyaka (Kabale).
The transport facilities, one of Judiciary's key priorities, together with automation of courts, provision of office equipment and security, brings to 36 the number of vehicles that have been purchased by the Judiciary since April 2017.
According to Mr. Kagole E. Kivumbi, Judiciary's Permanent Secretary/Secretary to the Judiciary, another Shs4 billion has been made available in the 2018/19FY for vehicles for more judicial officers.
"With these funds, we should be able to procure five to six vehicles every quarter for more judicial officers. Next will be vehicles for two Justices who were promoted to the Supreme Court and another four that were elevated to the Court of Appeal," said Mr. Kagole.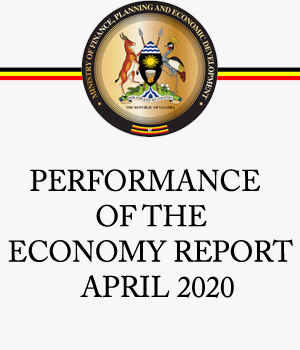 "We are slowly, but surely resolving the transport issue for judicial officers, at least up to chief magistrate level. Where replacements are done, we have also used the older vehicles to support the operations of magistrates and some other senior administration officers."
The Judiciary has in the recent past significantly procured computers (laptops) for all judicial officers up to Magistrates Grade One, several heavy duty photocopying machines for senior officers, furniture for all new judges and several up-country courts.
30 vehicles earlier procured
May 2018: 14 new Pajero Station Wagons were procured for the 10 newly appointed High Court judges and four other High Court judges on replacement-basis. The 10 included Justice: Gadenya Paul Wolimbwa, Ajiji Alex Mackay, Cornelia Kakooza Sabiiti, Asiimwe Tadeo, Kazaarwe Olive Mukwaya, Jane Frances Abodo, Sekaana Musa, Joyce Kavuma, Emmanuel Baguma and Richard Wejuli Wabwire. Vehicles were replaced for Justices: David Batema, Joseph Murangira, Henry Kawesa Isabirye and Oyuko Anthony Ojok.
In April 2018: Four brand new Toyota Hilux Double-Cabin Pick-Up Trucks were procured for the Chief Magistrates of Masaka, Hoima, Tororo and Wakiso.
December 2017: Three Land Cruiser Station Wagons and one Nissan Patrol were procured for the Deputy Chief Justice, Alfonse Chigamoy Owiny-Dollo, two Supreme Court Justices: Apio Aweri and Dr. Lillian Tibatemwa Ekirikubinza, and Court of Appeal's Lady Justice Hellen Abulu Obura.
June 2017: Six Nissan Patrols were procured for Court of Appeal's Lady Justice Catherine Bamugemereire, High Court Judges: Margaret Oumo Oguli, Jane Kiggundu and Christopher Izama Madrama (now in Court of Appeal). The other two went to the Chief Registrar and the Secretary to the Judiciary.
April 2017: Two Toyota Hilux Double Cabin Pick-Up Trucks were procured for the Arua and Moroto Chief Magisterial Areas.