Members of Parliament have raised concern over the security situation in Arua Municipality following the shooting to death of Yasin Kawuma, a driver to Hon. Robert Ssentamu Kyagulanyi, and arrest of several legislators.  The MPs were in Arua municipality in campaigns ahead of today's 15 August 2018 election.
According to a report presented on the Floor of Parliament during plenary on Tuesday, 14 August 2018 by Internal Affairs Minister, Hon. Jeje Odongo, supporters of candidate Kassiano Wadri alongside Members of Parliament including Hon. Robert Kyagulanyi Ssentamu (Ind, Kyadondo East County), Hon. Francis Zaake (Ind, Mityana Municipality), Hon. Paul Mwiru (FDC, Jinja East Municipality), Hon. Gerald Karuhanga (Ind, Ntungamo Municipality) and former MP Michael Mabikke "…obstructed and violently attacked the presidential motorcade at Prison cell, Arua Municipality during which one of the vehicles bearing the presidential court of arms had its hind screen smashed."
The report further stated that Yasin Kawuma's body had been taken to Arua Hospital for a postmortem and that investigations to establish the person responsible for his shooting and death were ongoing.
"Let me state that no one has a right to take the life of another person unless that right is granted by law. This is a matter we continue to investigate, and the person responsible shall be punished," Jeje Odongo said.
MPs also inquired about the whereabouts of the four legislators that had been arrested and Arua Municipality candidate Kasiano Wadri, saying that they had reportedly been transferred to Gulu Police Station.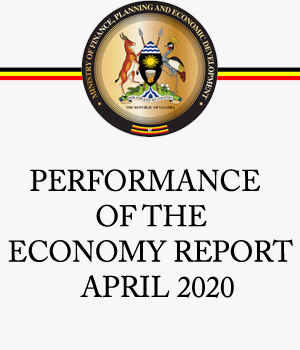 "What are the reasons for relocating a legitimate candidate from his electoral area to another place like Gulu, if it is not meant to subvert the will of the people," asked Hon. James Acidri (NRM, Maracha East County).
Jeje Odongo responded saying that "Police can arrest on reasonable suspicion … the MPs are with the Police and are making statements."
Speaker of Parliament Rebecca Kadaga tasked the Internal Affairs Minister to clarify on a concern raised by Hon. Monicah Amoding (NRM, Kumi Municipality) over the alleged disqualification of Kassiano Wadri from the race for the Arua Municipality parliamentary seat.
"Madam Speaker, we are seeing reports on social media that Kassiano Wadri has been disqualified from the race, we need an answer on that," Amoding said.
The Minister said he was unable to confirm or deny the allegation, but that he would address Parliament on the matter after consultations, adding "… all I know is that disqualification has a process that comes through a report from the Electoral Commission."
The electorate in Arua Municipality goes to the polls is in a by-election today to choose a new representative in Parliament to replace late Col. Ibrahim Abiriga; in a race between NRM's Nusura Tiperu, Independent Kassiano Wadri and FDC's Bruce Musema among others.