Today 15th Aug 2018 the United States Government has pledged to offer more support for the development of Uganda Peoples' Defence Forces (UPDF) Non Commissioned Officers (NCOs) through training as a way of strengthening military to military ties.
The US Chief Master Sergeant Colon Lopez from the Africa Command Headquaters praised the mutual benefits the two militaries are enjoying during a meeting held between the US and UPDF delegations at the Ministry of Defence and Veteran Affairs Headquarters in Mbuya, Kampala.
The Commander of Uganda Peoples' Defence Air Force (UPDAF) Maj Gen Charles Lutaya, on behalf of the Chief of Defence Forces Gen David Muhoozi hailed the US Government for supporting UPDF in the stabilization of Uganda and beyond (most especially in Somalia against the extremist Al-Shabaab).
He expressed happiness for the cooperation and interaction between the US Army and UPDF in the fight against terrorism, saying that their sacrificial act has saved many lives and property. "Creating synergies in training most especially in peace keeping missions will ensure uniformity and bridge training gaps for the success of operations," said Maj Gen Charles Lutaya.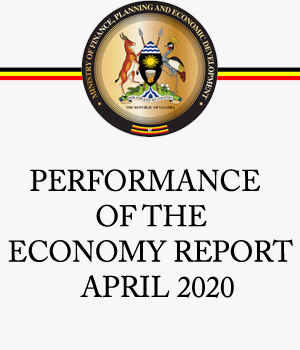 Chief Master Sergeant Colon Lopez noted that UPDF is a decisive partner in the war against Al-Shabaab and further observed that building the capacity of UPDF NCOs, in terms of availing modern equipment and developing a more competitive syllabus for NCO transitions will strengthen the path towards professionalism in the UPDF.
"NCOs help in the development of other soldiers. If we equip NCOs with the right skills and equipment, we shall be solving problems that are unique to Africa" Lopez added. He rooted for developing a curriculum that is coupled with time lines that will see UPDF one of the most efficient and decisive armu on the African continent.
He, however, urged UPDF to prioritize its capabilities so that the American Government can further avail mechanisms that help to strengthen the mutual relationship between both countries.
The training of NCOs will create a long term relationship between UPDF and the US Army which is already strategically strong.
The UPDF Force Sergeant Major WO1 Patrick Ekirita commended the US Government for availing the training opportunities and noted that the skills acquired will soften their methods during the transformation of soldiers.
The meeting was attended by the US Embassy Defence Attaché' to Uganda Col Edward Dupont, the UPDF Joint Chief of Staff Maj Gen Joseph Musanyufu, and the Deputy Defence Spokes person Lt Col Deo Akiiki, among others