Tamale mirundi has started claiming to be a political prophet after some of his statements and predictions continue coming true.
Speaking while appearing on the local radio station, Tamale said that he can't sympathize with the ruling party following the continued embarrassments faced in different parts of the country.
Tamale says he solemnly warned the ruling party leaders about the emergence and influence of Kyadondo East lawmaker Hon. Kyagulanayi Robert Ssentamu but was taken for granted.
"When I talk some of you may think am a fool, but am very intelligent, I studied logic!! I warned NRM about this boy Bobi Wine, I even wrote a book about him What Bobi Wine's victory means to the current political trend, but it's so unfortunately they took me for granted." He said.
The presidential advisor on media affairs says he is happy to see that the 'Mafias' at the Kyadondo Road based have no solution for the fast raising Bobi Wine since they have endlessly taken important people granted simply because their main interest is only financial.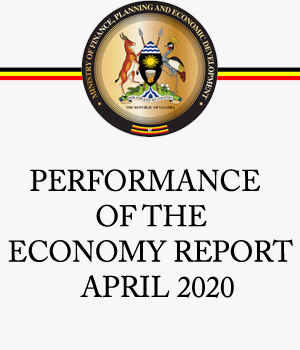 Tamale adds that Bobi Wine has now shown us that this government has leadership crisis with several wrong people in the offices, Wait for him in Part 2!
He described the Arua saga as a double loss for the government citing that no one can accept the said allegations.
"Let us ask ourselves, how did these people understand that that was M7's car lets hit it with stones, of all cars, why did they choose that one?? how comes no any presidential guard was hit by the stones??, Two; how did the attackers know that lets hit the back windscreen, how did they come to understand that the back glass is the weakest??, if it really happened, more than 200 people would have been killed on spot by the guards…Now if we are to use logic, it's very clear that people close to the president are the ones who wanted to plot this assassination." Tamale analyzed
Tamale added that the issue of saying that they found guns in Bobi Wine's hotel room is just taking us backwards citing that the court martial is going to shame itself.
"Even a young kid can understand that these things don't exist. I have never seen any government that has made its people angrier than this one."
Hon Kyagulanyi was yesterday 16th August arraigned before the General Court Martial in Gulu and charged under S 119 (1) (h) of the UPDF Act, 2005 on accounts of unlawful possession of firearms and ammunition. He has subsequently been remanded till 23rd August 2018.
Bobi Wine is among the 34 people arrested in Arua following the ugly events of Monday 13th August 2018 as the campaigns came to a close, a crowd in an procession is alleged to have pelted stones at the convoy of H.E the President breaking the rear glass window of one of the cars and later one person was shot dead in this whole fracas.
Among the other arrested is the newly elected Arua Municipality lawmaker Hon. Kassiano Wadir, Jinja East MP Hon. Paul Mweru, Hon. Gerald Karuhanga (Ntungamo municipality), Hon. Francis Zaake (Mityana Municipality), former MP Mike Mabike, Activist Kasule Ismail among others and all these are facing treason charges.