Makindye East County MP Ibrahim Kasozi has narrated Kyadondo East MP Robert Kyagulanyi aka Bobi Wine's ordeal in prison saying that the MP humorously described security operative as award-winners in torture.
FDC's Kasozi is among the 5 MPs who on Sunday visited Bobi Wine at his incarceration place in Makindye Military Barracks. The other MPs are Usuk County MP Peter Ogwang, Bukedea Woman MP Anita Among, Workers' MP Arinaitwe Rwakajara and Doreen Amule, Amolator Woman MP and chairperson of committee on Defence and Internal Affairs.
While addressing the press at Parliament on Monday, Kasozi said that Bobi Wine cracked their ribs when he said that the security operatives who arrested him deserve a gold medal in torture.
"As you all know the usual funny Bobi Wine, he made us laugh loudly when he said, aah ba comrade, bunno obusajja bwetaga gold medal. Obusajja bwakuba," Kasozi said in language literally meaning that "my comrades these guys (security operatives) deserve a gold medal because they thumped me thoroughly."
Earlier on, Peter Ogwang last night said that, contrary to social media alarming reports that Bobi Wine is in dire state, they found him in a better state than what is painted on social media.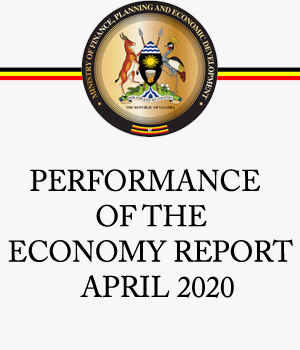 "Hon Kyagulanyi hugged and smiled at us, talked freely with us. He commended the UPDF doctors for taking good care of him medically. Am not shy to say that indeed he has a few bruises on his face but he is in good state," Ogwang said.
"Hon Kyagulanyi also requested that his children are allowed to come and see him and allow me confirm that on Tuesday, his children will visit him at his detention centre in Makindye. I appeal to the general public to desist from spreading alarming propaganda and false information about the health of Hon Kyagulanyi and Hon Francis Zaake who is also out of danger after he was put off the ICU. On 23rd August, the general public will be able to see Hon Kyagulanyi as he returns to Court," Ogwang said.
FDC's Kasozi however, described Ogwang's statement as a misinterpretation of Bobi Wine's ailing health.
"Bobi Wine is spirted man and has a golden smile and even in pain he still smiled I think the MPs misinterpreted his smile to say that he was well. The fact is that he couldn't sit on his own or even stand on his own. The doctors said that he has got damaged kidney and pain on his hip, but he has not yet got medical care. He told me that Ugandans should continue to push for him to access his doctors and get the best medication. He sits in tears and sleeps in tears," Kasozi said.
He admitted that Bobi Wine can talk freely but still has a swollen eye on top of having a problem with one of his kidneys.