Makindye East Member of Parliament Hon. Ibrahim Kasozi has refuted news by the President and the Uganda People's defense Forces (UPDF) circulating on social media indicating that Kyadondo East lawmaker Hon. Kyagulanyi Robert Ssentamu is find and out of danger.
Speaking to this website early in this morning, Hon. Kasoozi said that all Ugandans know what it means when Bobi Wine is okay, he bounces, smiles and even jumps but none of these can describe his stay at Makindye military barracks.
He says Omubanda Wakabaka its true can't move on his own, he is tears and complaining of the entire body pain and malfunction of some of his body organs.
Kasozi adds that Bobi Wine complains of not receiving much care and lacks trust in the people administering treatment to him something that has been ignored by the government.
"What does it mean to be okay? When someone can't walk on his own is that being okay? When we visited Bobi Wine he was not okay at all, I have known him for years and I know he looks when he is not fine. Government should not take someone's life for granted by just playing funny public relations, he is in much pain!" Kasozi narrated to our insider.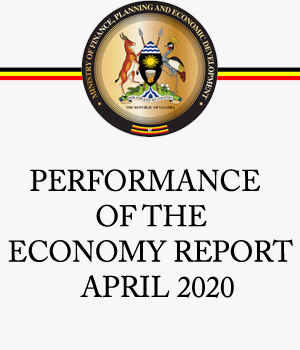 This comment follows the communication by the UPDF spokesperson Brigadier Richard Karemire indicated that he is fine and out of danger.
"Today Hon Members of Parliament Doreen Amule, Ibrahim Kasozi, Anita Amongin, Peter Ogwang and Arinaitwe Rwakajara have visited Hon Kyagulanyi in Makindye. He told them he was in no danger and no need to worry. He also spoke to the Rt Hon Speaker of Parliament." Brig. Karemire said.
In the same space, President Museveni said that he spoke to the UPDF doctors about the health of the embattled lawmaker and he was told there is nothing much to worry about but he is fine.
Museveni accused some media houses for publishing what he termed as fake news citing that the indisciplined Bobi Wine, is gravely ill, he cannot talk etc.
"They were putting it out that because of their "rough" handling of the MPs while arresting them, the Security forces could have done grievous damage to Bobi Wine. I decided to check with Army doctors because, being a disciplined Army, UPDF doctors always take precautions in such situations. Bobi Wine had already been seen by doctors in Arua, Gulu and Kampala. He has no head or chest injuries or bone fractures, they informed me." Museveni said.
Hon Kyagulanyi was on 16th August arraigned before the General Court Martial in Gulu and charged under S 119 (1) (h) of the UPDF Act, 2005 on accounts of unlawful possession of firearms and ammunition. He has subsequently been remanded till 23rd August 2018.
Bobi Wine is among the 34 people arrested in Arua following the ugly events of Monday 13th August 2018 as the campaigns came to a close, a crowd in an procession is alleged to have pelted stones at the convoy of H.E the President breaking the rear glass window of one of the cars and later one person was shot dead in this whole fracas.
Among the other arrested is the newly elected Arua Municipality lawmaker Hon. Kassiano Wadir, Jinja East MP Hon. Paul Mweru, Hon. Gerald Karuhanga (Ntungamo municipality), Hon. Francis Zaake (Mityana Municipality), former MP Mike Mabike, Activist Kasule Ismail among others and all these are facing treason charges.