President Yoweri Kaguta Museveni has attacked civil Society organizations for supporting illegal acts and indisciplined groups of people.
This comment was made through the statement issued on Sunday afternoon.
According to Museveni, civil Society organizations misinterpret the word democracy.
"What does this mean for the pseudo-democrats of the so called "Civil Societies", by which they mean agents of foreign Governments? How can you call this democracy when People fear to turn out to vote? We fought for the freedom of the people of Uganda to vote freely without threats by word or action. We shall defend that. We recently had LCI and Women Council elections per village in 54,713 villages out of the total of 60,774 villages in the whole of Uganda, by lining up behind candidates.' Museveni says.
Museveni accused some media houses for publishing what he termed as fake news citing that the indisciplined Bobi Wine, is gravely ill, he cannot talk etc.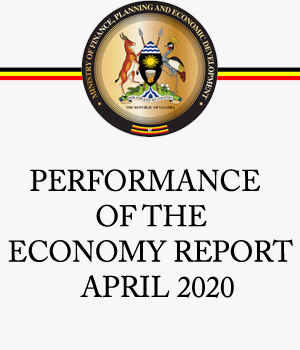 "They were putting it out that because of their "rough" handling of the MPs while arresting them, the Security forces could have done grievous damage to Bobi Wine. I decided to check with Army doctors because, being a disciplined Army, UPDF doctors always take precautions in such situations. Bobi Wine had already been seen by doctors in Arua, Gulu and Kampala. He has no head or chest injuries or bone fractures, they informed me." Museveni said.
He adds that the biggest problem is political leaders like Kassiano Wadri and Bobi Wine forming, or allowing indisciplined groups to be formed under the cover of elections, groups that form illegal processions in built-up and heavily populated areas, carrying stones, up-rooting side walk pavers to use as missiles, to attack defenceless women, children and other civilians.
Museveni also notes that So many women and children were similarly attacked in Jinja East, Bugiri Municipality and, now, Arua Municipality. The Police will produce detailed evidence in all those incidents. Women were raped in Jinja East and Arua Municipality. Verbal threats followed by actual attacks. This is what is called terrorism in my opinion.
"All this is aimed at intimidating the majority NRM voters from turning up to vote so that the minority can win. This is on top of importing voters from other areas to vote in Jinja East, Bugiri Municipality, Arua Municipality etc. The evidence is overwhelming and it will be produced in court." He stated.
The ruling party chairperson says during the General Elections, it is not feasible for the opposition to use too much of these fascist tactics because voting is taking place everywhere and they are too few. In Kampala, however, they have been doing it for a long time. Indeed, in Arua, Jinja East and Bugiri Municipality, they succeeded because the majority feared to turn up for voting. In Arua Municipality only 16,000 people out of 46,000 people turned out to vote!!
Hon Kyagulanyi was on 16th August arraigned before the General Court Martial in Gulu and charged under S 119 (1) (h) of the UPDF Act, 2005 on accounts of unlawful possession of firearms and ammunition. He has subsequently been remanded till 23rd August 2018.
Bobi Wine is among the 34 people arrested in Arua following the ugly events of Monday 13th August 2018 as the campaigns came to a close, a crowd in an procession is alleged to have pelted stones at the convoy of H.E the President breaking the rear glass window of one of the cars and later one person was shot dead in this whole fracas.
Among the other arrested is the newly elected Arua Municipality lawmaker Hon. Kassiano Wadir, Jinja East MP Hon. Paul Mweru, Hon. Gerald Karuhanga (Ntungamo municipality), Hon. Francis Zaake (Mityana Municipality), former MP Mike Mabike, Activist Kasule Ismail among others and all these are facing treason charges.