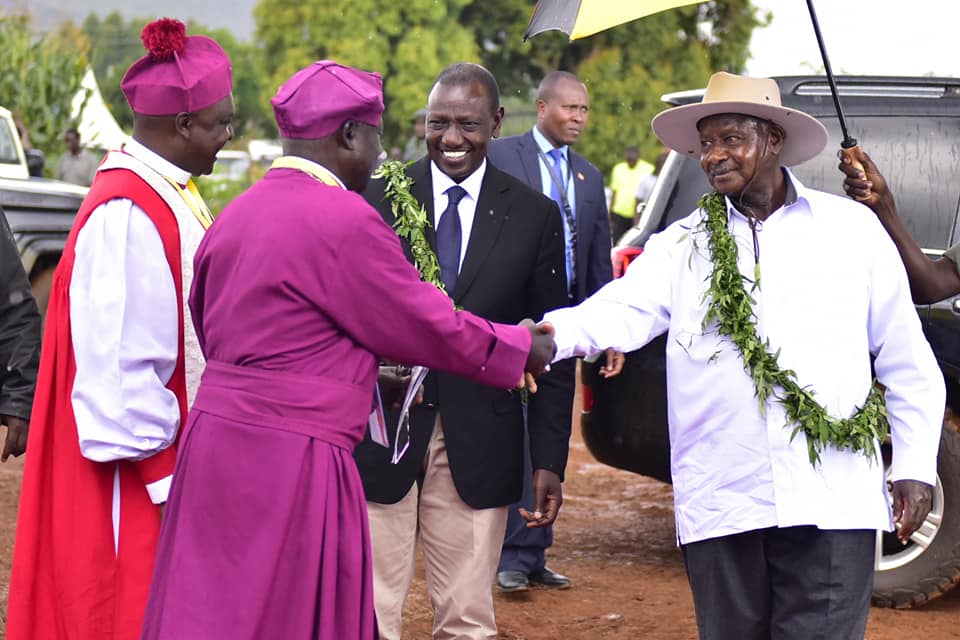 President Museveni together with Kenya's Deputy President, H.E William Ruto, on Sunday 19th August officiated at the ground breaking ceremony for the construction of the Kapchorwa-Bukwo-Suam road. It will link with the Suam-Kitale road on the Kenyan side.
Kapchorwa-Suam road project, which will be co-funded by the African Development Bank and our governments, it is a timely undertaking that we believe will further strengthen trade ties between our countries as we make the East African Community.
"By and large, the ground work to facilitate the prosperity of our countries is under way; peace, electricity, road infrastructure, common market. Due to insecurity and acts like cross-border cattle rustling, some parts of Sebei had been abandoned by residents in previous governments. But the peace dividend is paying off now. The Sabiny are almost half a million due to stability." Museveni said.
The duo also presided over a fundraiser for the construction of St Peter's Cathedral, Kapchorwa, where I offered Shs400m towards the project where His Excellency Ruto offered Shs350m to the initiative.