Today's Gulu magistrate's court session was another event that drew sympathy, emotions and devoutness as celebrated Kyadondo East Member of Parliament Hon. Ssentamu Robert Kyagulanyi aka Bobi Wine faced fresh treason charges.
This started at the twitch when some opposition leaders and close relatives' were denied access to the military court martial till the last minute.
The group includes some Members of Parliament who had traveled to the Uganda's Northern town of Gulu to stand as Bobi Wine's sureties despite political affiliations.
When he entered in court, frail Kyagulanyi who seemed to be in much pain looked so restless and endlessly turned his eyes left, round and center till when he saw the place where his wife Barbie Kyagulanyi was seated.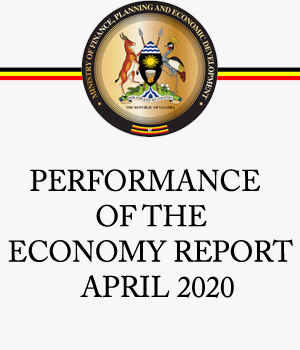 Besides the zeal, courage and vigor to redeem the Pearl of Africa from the regime, Bobi Wine reached an extend when he could not hold his tears when he saw the entire courtroom fully depressed with his conditions.
After the charges of illegal possession of illegal firearms, were dropped the court martial boss Gen. Andrew Gutti, Bobi Wine sighed, smiled off when saw mama Kampala slightly at ease and the "People Power Our Power" slogan chants intensifying. He moved out though being supported to walk, but he was feeling more recharged and gasping breathes of hope till when he realized there were other officers set to arrest him.
We remembered that during the sitting, Chairperson of the Court Martial Lt Gen Andrew Gutti earlier on ruled that Bobi Wine is set free unless he is being held for other charges.
"This court agrees that it will be a double jeopardy to try Hon Kyagulanyi. This court therefore pronounces itself that continuing to try the accused yet he has charges in another court will cause injustice to the accused. We terminate proceeding against Hon Kyagulanyi and accordingly set him free unless he is being held for other charges," Gutti said.
As soon as he was set free, CIID director, Grace Akullo who was in court ordered for the re-arrest of Bobi Wine where he was straight away driven to Gulu Chief Magistrates Court to be tried for other charges in the civilian court. He was gently arrested in help of fellow MPs who led him in crutches to a waiting Police Land Cruiser car where he was accompanied by his wife.
At the Gulu Chief Magistrates Court, Bobi Wine was charged with treason and remanded up to August 30 when other MPs Paul Mwiru (Jinja East), Gerald Karuhanga (Ntungamo Municipality), Kasiano Wadri (Arua Municipality), Michael Mabikke earlier on charged with similar charges will return to court.
Prosecution alleges that Bobi Wine together with others on August 13 at Arua Municipality and other places within Uganda with intent to do harm to the person of president of Uganda intentionally unlawfully threw stones and smashed the rear windscreen of the presidential car.