Parliament has suspended sittings until President Yoweri Museveni responds to Speaker Rebecca Kadaga's letter regarding the brutal arrest and torture of opposition MPs.
While chairing the House on Tuesday, Deputy Speaker Jacob Oulanyah succumbed to pressure from mainly opposition MPs and gave Museveni an ultimatum of two days to respond to the Speaker's letter or else the House will remain out of session.
The MPs declined to do business in accordance to the day's Order Paper until Museveni responds to pertinent issues on security and welfare of MPs especially the likes of Bobi Wine and Francis Zaake who were tortured by security officers.
Opposition Chief Whip, Ibrahim Ssemujju said that it would not be proper for to proceed before the President responds to Speaker's letter on the arrest of MPs.
Ssemujju suggested that the parliament suspend sittings for at least two days, stating that they cannot proceed if MPs are not comfortable with what is going on against fellow legislators, adding that the issue of the security of MPs has to be addressed urgently to maintain the autonomy of Parliament.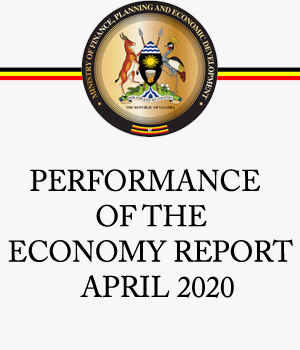 "Right honourable speaker, before we proceed any business, I think the security of MPs and welfare must be addressed first because I fear you might be here preceding over the House then we are invaded and MPs are beaten as they come to attend the House. Therefore, the procedural issue I am raising is whether it won't be prudent for the recipient of the letter (Museveni) to answer issues the institution of the Speakership is raising before we proceed with business of Parliament," Ssemujju said.
Before his ruling, Oulanyah questioned the MPs' authority to give the President an ultimatum saying, "How much time do you want to give the president to respond to these issues since you [MPs] have become experts and are now deciding the calendar of the president?" Oulanyah asked before Rubaga North MP Moses Kasibante said "two days."
Subsequently, Oulanyah adjourned the House until Tuesday next week.
On August 27, Kadaga wrote to the President highlighting the ill health condition of MPs Robert Kyagulanyi and Francis Zaake who are currently seeking medical attention after their alleged torture by security forces.
"Your Excellency, I am concerned that no effort has been made to arrest the security officers from the SFC, Military Police and Uganda Police Force who were involved in the violent actions against unarmed civilians. This is therefore, to demand that the officers concerned be apprehended at the earliest opportunity and presented in court," Kadaga's letter reads in part.