The Deputy Speaker, Jacob Oulanyah, has clarified that Parliament has not given an ultimatum to the President following Tuesday's plenary sitting of the House.
Oulanyah said that the story published by the New Vision, a government owned daily on Wednesday 29 August 2018, was not only alarmist but also misleading.
"People will be misled into thinking that there is a fight between MPs and the President," said Oulanyah after the swearing in of the new Arua Municipality MP, Hon. Kassiano Wadri.
"That story is alarmist; I never gave the President any ultimatum. It's not right; it's misleading and dangerous for the wellbeing of democracy and the people," he added.
Oulanyah chaired the Tuesday sitting where members declined to consider any business before the President responds to a letter written by the Speaker asking him to identify and reprimand army officers belonging to the Special Forces Command (SFC), accused of brutalising members.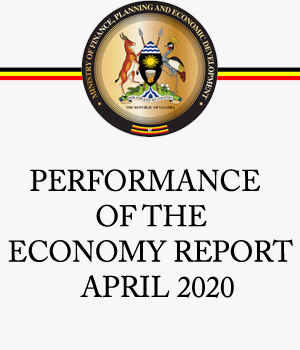 Oulanyah was forced to adjourn the plenary of Parliament to Tuesday next week.
"Why does the press deliberately try to escalate situations; the Parliament never came out to give anyone an ultimatum concerning those issues," he said adding that the press needed to correct that impression.
Parliament was scheduled to debate a statement on the security situation in the country presented by Security Minister Gen. Elly Tumwine last week and a motion for the adoption of a Report of the Ad hoc Committee on the investigation into the condition of members and other suspects arrested ahead of the Arua Municipality by election.
The MPs allegedly tortured include Hon. Robert Kyagulanyi (Ind., Kyaddondo East), Hon. Francis Zaake (Ind., Mityana Munic.), Hon. Paul Mwiru (FDC, Jinja Munic. East) and Hon. Gerald Karuhanga (Ind., Ntungamo Munic.). They, together with other persons arrested including Hon. Kassiano Wadri, have since been granted bail.
Oulanyah emphasised that the media needs to exercise caution while doing their work as such information spreads widely since most newspaper headlines are read out on radio all over the country.