Barbie Kyagulanyi Wife to the ailing Kyadondo East Member of Parliament has sorrowfully narrated the huddles her husband went throw when he was rearrested at the Entebbe International Airport.
Bobi Wine was at the Airport waiting to board a plane in order to fly for medication abroad following the injuries sustained during the 13th August Aura mayhem.
According to Barbie, Bobi was violently arrested by security forces at Entebbe airport as he was heading to Washington, USA for treatment even when he has clearance from court to travel.
She noted that he has a medical report from Lubaga hospital recommending urgent medical treatment abroad, Barbie explained.
"He told me that as soon as they closed the ambulance doors, he was again brutally beaten in front of a government doctor. They switched off the lights in the ambulance and started battering him! Bobi is now back in pain and he is dumped at Kirudu hospital. He has missed his flight and time is running out." Barbie sorrowfully added.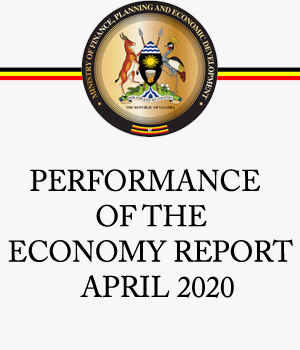 Barbie also noted that there is something they are not getting. By denying him access to medical treatment, wondering whether they need him disabled for life?
"We also strongly object to their doctors forcefully trying to administer treatment or draw samples from him. The same people who have acquiesced in torturing him cannot be trusted with his body."
Relatedly, Lawyer Nicholas Opiyo Identified The Man Who Led The Abduction And Fresh Torture Of Kyadondo East MP Bobi Wine At Entebbe Airport.
Opiyo Said The Culprit Is A One Nyeko Andrew Was The Medical Personnel In The Ambulance That Abducted Bobi Wine At The Airport Last Night.
"He Looked On When Bobi Was Being Slapped And Beaten By His Captors Inside The Ambulance."
Bobi Wine Told His Wife Barbie Kyagulanyi While Lying At A Hospital Bed In Mulago, That Nyeko And Colleagues Switched Off The Lights In The Ambulance And Battered Him Like There Was No Tomorrow.
A one Nyeko Andrew seen here in the picture was the medical personnel in the ambulance that abducted Bobi Wine at the airport last night. He looked on when Bobi was being slapped & beaten by his captors inside the ambulance. We will pursue this to the end pic.twitter.com/Fh9vzHYVAU

— Nicholas Opiyo (@nickopiyo) August 31, 2018

"We Will Pursue This To The End," Lawyer Opiyo Said.
He Added: "Any Medical Doctor Who Conducts Any Medical Procedure On Mps Hon Zaake And Hon Bobi Wine Without Their Consent Will Be Violating The Hypothetical Oath, The Medical & Dental Practitioners Act & The Code Of Ethics For Medical & Dental Practitioner & Will Be Personally Pursued."
Nakuya: Do You Want Zaake to Die Simply Because He has Case to Answer?
Opiyo Said The Government's Treatment Of Its Opponents Like Bobi Wine, Hon Zaake, Night Asera Et Al And Heavy Deployment Of The Army Of The Streets Of The City Is Not A Sign Of Strength But Both Paranoia And Weakness.