President Yoweri Museveni's response letter to Speaker Rebecca Kadaga has finally emerged with Deputy Speaker Jacob Oulanyah declining to read it.
While chairing the House on Tuesday, Oulanyah admitted as long last that the office of the Speaker has received Museveni's response letter, but declined to read it saying that his job description as deputy speaker does not require him to be a "letter reader."
"Which rule says I am supposed to be reading letters from the speaker's office? This will be asking for too much from the speaker [Deputy speaker]. The minister responsible will handle this matter. I did not read this letter to the President, so it is prudent that the right honourable Speaker Rebecca Kadaga is the right person to assess the content of this letter to see if the questions she raised have been answered," Oulanyah said.
Lwemiyaga County MP Theodore Ssekikubo protested Oulanyah's ruling saying that the letter was written by the institution of parliament and it is prudent for the presiding officer [Oulanyah] to read the content of Museveni's letter on behalf of the Speaker. His protests were in vain as Oulanyah ushered in Security minister Gen Elly Tumwine to give a statement on the current state of security in the country.
On August 27, Kadaga wrote to the President highlighting the ill health condition of MPs Robert Kyagulanyi and Francis Zaake who are currently seeking medical attention after their alleged torture by security forces.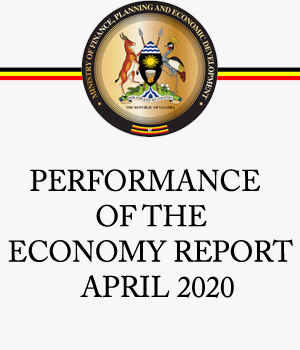 "Your Excellency, I am concerned that no effort has been made to arrest the security officers from the SFC, Military Police and Uganda Police Force who were involved in the violent actions against unarmed civilians. This is therefore, to demand that the officers concerned be apprehended at the earliest opportunity and presented in court," Kadaga's letter reads in part.
Last week, Parliament suspended sittings until President Museveni responds to Speaker Kadaga's letter regarding the brutal arrest and torture of opposition MPs.