Members of Parliament on the Natural Resources Committee have tasked the Uganda National Meteorological Authority (UNMA) to provide factual weather forecasts so as to support Uganda's agriculture.
The Committee chaired by Hon. Keefa Kiwanuka noted that many farmers in the country are in a very difficult situation due to failure to anticipate weather patterns during planting seasons.
"Ugandans in the countryside depend largely on agriculture but stakeholders have let us down on weather forecasts. Why do you give inaccurate forecasts yet the equipment is there," asked Hon. Kassiano Wadri (Ind. Arua Municipality).
Rubanda West MP, Hon. Denis Sabiiti said that harsh weather conditions like heavy rains had destroyed crops, property and infrastructure in districts like Kasese and advised the Authority to set up early warning systems.
"How are you positioning yourselves to give early warnings to avert calamities like foods which destroy bridges, roads and even people's crops?" Sabiiti asked.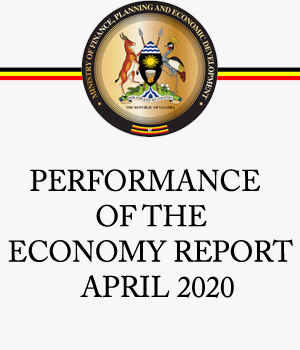 Brig. Innocent Oula (UPDF) said UNMA ought to provide accurate weather information to Government agencies like the Ministry of Agriculture and that of Disaster Preparedness, "… so that the public can easily pick it up from their Local Government offices after it has been shared".
UNMA Executive Director, Festus Luboyera, said the Authority was working on procuring weather radars to be set up in Entebbe, Mbarara and Lira district to boost studies of weather patterns for effective information.
"These radars cover a distance of 450km and will go a long way in improving our weather forecasts. They are strategic and can communicate with other radars across borders like in Rwanda," said Luboyera.
The MPs also raised concern about the concentration of weather centres in particular areas of the country, with other areas having few or no weather stations to provide adequate information.
"According to your report, I see a big concentation of manual weather stations around Lake Kyoga but there are few in central Uganda and West Nile," noted Wadri.
UNMA Director for Applied Meteorology, Data and Climate Services, Deus Bamanya said they had received support from international partners like World Vision, Oxfam and World Food Programme and that this has helped in providing weather information easily to the public.